Everything You Need To know About Hyaluronic Acid
Posted by AMIR ANSARI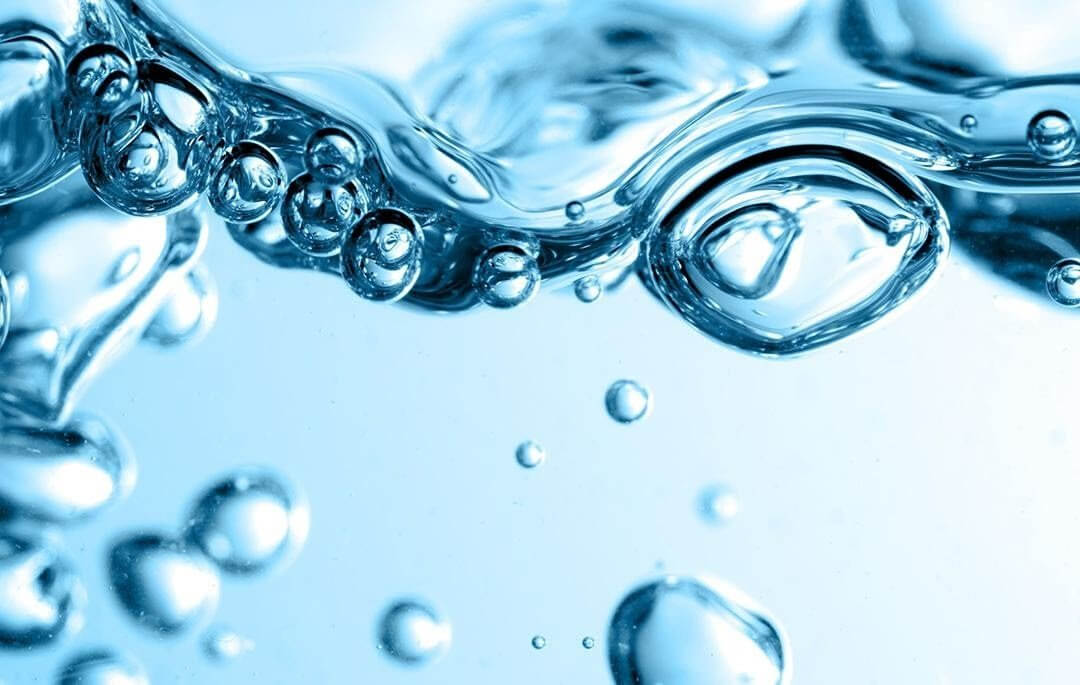 Everything You Need To know About Hyaluronic Acid
There are many days when we come across unique skincare ingredients and wonder – Really?
The first time I heard about Snail Serum had me grossed out, but guess who swears by this Korean Ingredient? Hint-it's me.
If there is something that we have all learned from the Korean skincare industry is that there is always a reason behind their weird, sometimes gross, but effective ingredients. Which makes us come to the main point. 
Today, we will be discussing everything about hyaluronic acid, another skincare ingredient gaining rapid popularity and love.
I know what you are thinking- Acid?- That's not coming anywhere near my face. Trust me when I say this, some acids are really good for your skin.
Let's move forward with the very basics
 What is hyaluronic acid?
In the simplest term, hyaluronic acid is a gooey, clear, naturally-occurring substance that is present in our skin. Its main function is to retain water to keep the skin connective tissue well lubricated and moist.
Also known as the chief of glycosaminoglycan, it acts as a magnet for moisture and keeps the skin healthy, supple, and moisturized for long hours.
It is present in the cells of our skin, which trap in the moisture and gives that impeccable glow to the skin. The molecule holds a thousand times its weight in water, locking in the moisture and preventing it from escaping. 
Now, you may ask, if it already presents in the skin, why do we inculcate it in our skincare products?
There is a short answer to this- because we age. Thanks to the environmental aggressors, pollutants, and aging skin, the hyaluronic acid level begins to drop in our skin. As for dry skin people, the acid is already dropping its level. 
The result is an excess of dry, flaky skin with wrinkles, unevenness, and much more. 
Let's figure out how it works on our skin.
Also Read: Skincare 101: How to get rid of dry skin in winters?
How does it benefit the skin?
Starting with the most obvious benefit- Hyaluronic Acid works to keep your skin moisturized throughout the day, and it gives it that supple, plump look. 
Because of its ability to retain moisture and maintain a lipid barrier, it works as a humectant in your skincare regimen.
The other (and my most favourite) advantage of hyaluronic acid is its ability to inhibit the aging process. It may sound like I am boosting now, but let me break it down for you. 
The acid is naturally present in the skin cells, but start to decline as the age increases. Ageing also leads to sagging skin, fine lines, and wrinkles.
Once you feed your skin with more hydrating acid, it will make the skin appear more dewy and younger because it improves skin elasticity.
It also reverses the damage done by the harsh sun when you forget to layer your face with sunscreen. 
And, if you're thinking we're done with the benefits, there is still one more benefit of the acid.
Research shows that the holy grail of acids also assists in wound healing. It does so by regulating inflammation levels and signaling the body to send more blood vessels to the affected area. 
This means every time your skin is experiencing irritation, inflammation, acne breakout, and scars, you can easily fight it with spraying a hyaluronic acid-infused toner on your face. 
How to choose the right products?
The variety of ingredients and Korean skincare products can easily make anyone feel overwhelmed and run away. So here I am, breaking it ours for you.
You might have Hyaluronic Acid inculcated in your skincare regime, going by the name of HA.
On the other hand, you might have seen the ingredient Sodium Hyaluronate in lots of skincare products pretending to be Hyaluronic Acid. 
Sodium Hyaluronate is a salt derived from HA and is a cheaper substitute for it. In fact, it is able to absorb better into the skin, owing to the slightly lower molecular weight. If you are experiencing very dry skin, you can look for skincare products that have both of these to feed the skin with utmost moisture and hydration. Not only that, but hyaluronic acid also helps to fight dry eye and other problems.
Having said that, the moisturizing acid is suitable for every skin type ranging from sensitive to acne-prone. The anti-oxidant properties of the acid make it a soothing ingredient even for the skin prone to breakouts. 
It also combines well with other skincare ingredients and can be paired with peels, retinol, vitamins, and other acids. Research suggests that mixing it with glycolic acid may degrade and make the acid ineffective. 
CosRx- Hyaluronic Basic Set- Essence + Cream
Apart from HA, this skincare products also contains Rhamnoides Water (vitamin tree) and Hippophae which, helps to keep the skin hydrated and glowing. 
The Cream also helps to brighten, whiten, and soothe the skin while the essence adds a dash of moisture barrier and balances water and oil balance. It also keeps the skin excess oil free.
FAQs
Does Hyaluronic Acid really work?
Yes, of course, it does. It's increasing popularity and entry into the western standard of beauty is proof enough that the hype around this skincare ingredient will stay. 
Is there any side-effect of hyaluronic acid?
There are no major side effects of using the acid. However, it is always advisable to do a patch test before going all-out on the product.
Which is better glycolic acid or hyaluronic acid? Can we use them together?
It depends on what you're trying to achieve. Glycolic Acid is better for those fighting ageing, and hyaluronic is better for moisturizing and fighting dry skin. And yes, you can obviously use them together. 
Can you use hyaluronic acid and vitamin c serum together?
Yes, Vitamin C and hyaluronic acid make a good pair as one brings hydration to the table while other dimishes dark spots. 
Can you use retinol and hyaluronic acid together?
Yes, you can. Retinol and hyaluronic acid together do not have any harsh reaction on the skin and are proved to be a great combination. 
Is hyaluronic acid good for oily skin?
Yes, hyaluronic acid is lightweight and does not clog the pores that may lead to breakouts. It also does not make the skin more oily.
Can hyaluronic acid cause acne?
No, hyaluronic acid does not cause acne nor is unsuitable for the acne prone skin. 
Can I use hyaluronic acid every day?
Oh yes, you can use it every day without any fear. Moisturizing every day is one of our skincare mantras.
Does hyaluronic acid remove dark spots?
It has been proven to lighten the dark spots of quite a few people. However, it is not one of its main functions. 
Here we come to the end of our skincare ingredient discussion. If you want to read about any other ingredient, feel free to drop it in the comment section below. 
Till then, keep following us!