Skincare: How To Get Rid Of Dry Skin In Winters?
Posted by AMIR ANSARI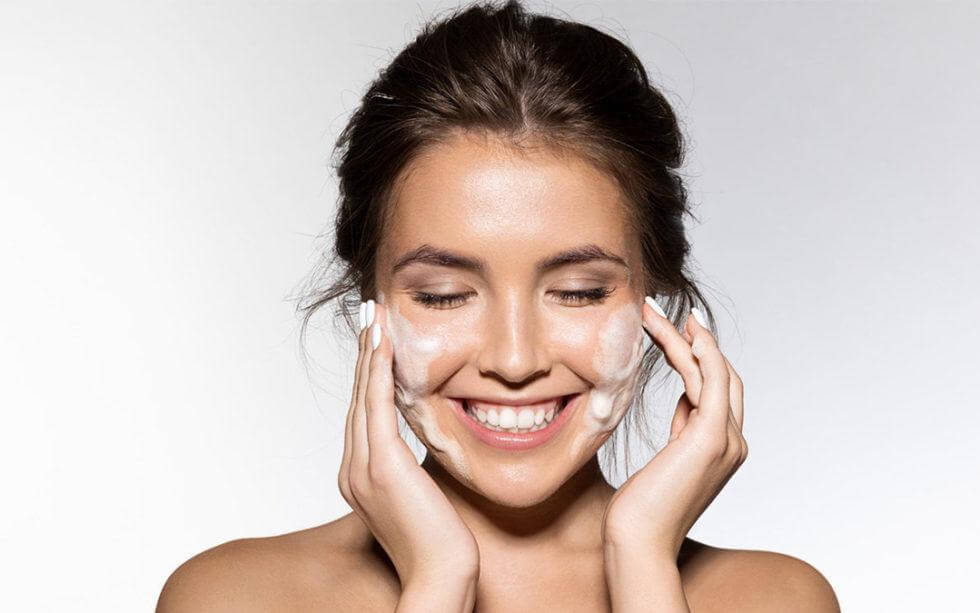 Skincare: How To Get Rid Of Dry Skin In Winters?
Dry and flaky skin is a skin condition that can be pretty uncomfortable and painful, if not treated properly. And, if you are one of those who are battling with dry skin, here is a complete guide on how you can get rid of parched skin in winters.
What is dry skin?
Dry skin is one of the most common skin concerns that cause dry flakes and itchy patches. It gets pretty hard to resist scratching when you are suffering from dry skin.
The lack of hydration in the epidermis causes dry skin. Our skin tends to lose its natural oil over time and, most of us forget to pay attention to it. However, the lack of water and nourishment in the layers of the skin causes flakiness or dryness.
Taking frequent hot water baths, sitting in a furnace-heated room, or being exposed to the dry weather, all of these can cause extreme dryness.
But the best part is that dry skin is treatable. E11 Store brings a wide range of Korean beauty products catering to dry skin needs. Here is a comprehensive dry skincare routine in the Korean way.
Dry Skin – Morning Routine
Keeping your skin backed up with a proper morning time routine makes sure that it is ready to combat the dry and harsh weather outside.
Cleanse your face
The first thing that you need to do after waking up in the morning – cleansing. Use a mild oil-based cleanser to get rid of the dirt from your face. Oil-based cleansers are bae <3 as they don't dry out your skin at all.
Exfoliate gently
People with dry skin often skip exfoliation, thinking that it might further dry out their skin. However, that is not the case. If you have the right product, exfoliation can rather prove beneficial to your skin.
Exfoliating once fortnightly removes dead skin cells and draws out impurities from the layers.
We recommend Neogen Dermalogy Real Polish Honey and Sugar scrub. Packed with natural oils and honey, this face exfoliator for dry skin gently exfoliates your skin while keeping it hydrated and nourished. (PS: Do not over-exfoliate, honey!)
Tone up with a toner
Whether you exfoliate or not, toning is as much crucial as cleansing or moisturizing. Toners balance the pH value of your skin while firming the skin texture and reducing the large open pores.
Always pick hydrating toners with ingredients such as aloe-vera, shea butter, or honey.
Layer it up with a serum
Is it even a Korean skincare routine, if serums aren't a part of it?
Once you have toned up your face, it's time to pamper your skin with a hydrating serum. The Jeju Canola Honey Essential Serum by The Yeon consists of 42% of Canola honey extract and Aloe Vera extract from Jeju Island, Broccoli extract, and Kiwi extract that maintains the perfect balance between natural oils and moisture in the skin.
Massage your face with the serum, using fingertips until it gets completely absorbed. 
Moisturize your skin
Finally, moisturise your face to provide it with the necessary nutrients and nourishment. Pick moisturizers that are free of irritants and acids. Cosrx Honey Ceramide Full Moisture Cream is one of the best moisturizers for dry skin that is enriched with Manuka honey, beeswax, and ceramics.
This moisturizer by Cosrx ensures proper hydration to your skin. Further, it calms and soothes dry skin, eliminating itchiness and flakiness. 
Protect yourself from the sun
Sun rays are equally harmful in winters, as in summers. Never step out without applying a generous amount of sunscreen. Always pick products that have at least 30 SPF or more. You can go for Missha All-Round Safe Block Essence that comes packed with 50 SPF to provide you with the prime protection.
Now that was the morning skincare routine for people who struggle with chapped and dry skin. But that's not all! Here's the night time routine that you need to follow to get the best results.
Dry Skin – Time Routine (Evening / Night)
Mornings are harsh on almost every one of us since we have chores to do. Hence, the best time to do an extensive skincare routine is at night. Here's a skincare routine for dry skin people.
Remove Makeup
Start by removing the dust and dirt from your face. Before cleansing, use a cotton pad to get rid of excess makeup layers. We recommend using coconut oil as it's enriched with anti-oxidants that pull out dirt from the pores while nourishing the skin at the same time.
Cleanse your face
The next step is cleansing. You can use your morning cleanser at night time also. Wash your face properly and pat dry.
Hydrate with a sheet mask
Sheet masks are no more limited to Koreans. People across the globe have accepted sheet masks enthusiastically and, evenings call for a relaxing "me-time".
Pamper your skin with the goodness of aloe vera, honey, shea butter, snail mucin, or a mango sheet mask. Let it sit on your face for about 20 minutes and massage the extra serum until it gets absorbed.
Apply night cream
Do not wash your face after using the sheet mask. Allow the serum to settle in for about five minutes and follow-up with night cream or the moisturiser.
Missha Cho Gong Jin cream is concocted with flaxseed and Tremella Fuciformis Extract that gives you a skin full of moisture and firmness until the next day. (PS: We are in love with the luxurious and ancient-looking packaging of the cream).
That's all! Now that you have your morning and night time skincare routine sorted, it's time to focus on other body parts as well. Here are the other steps that you need to follow to keep dry skin at bay.
How to avoid dry skin in winter?
Cleansing Frequently
Do not wash your face frequently and avoid excessively hot water as it makes your skin dry and rough. Twice a day is more than enough to keep your skin nourished and clean at the same time.
Use Lip Balms
Lips are equally important when it comes to skincare. Use hydrating lip masks or balms to keep them soft and healthy. Do not bite your lips or the dry skin on them. Also, avoid matte lipsticks as they can further dry out your lips.
Use Hand Creams & Foot Creams
Washing hands is necessary, which often causes loss of moisturizing layer. Keep shea butter hand creams in your bags and moisturise after every hand wash.
Winters bring along chapped feet and, they don't look good at all. You can use foot masks to hydrate your heels and moisturizing foot creams for best results.
Avoid Hot Water Baths
We get it! Hot water baths seem like heaven during winters, but, excessively hot water draws out moisture from your skin layers, leaving it irritated and parched. Use mild warm water instead and, your skin would thank you.
Use hydrating shower gels and body lotions
Keeping your body nourished from outside is crucial. Use hydrating body gels while taking a shower and follow up with a moisturizing body lotion for instant nourishment.
Here we come to an end of the dry skincare 101 and, we hope that you will find this guide pretty helpful. Dry skin is easily treatable if you use the right products and at the right time.
Keep your skin hydrated and healthy, the Korean way. Happy winters!
Reviews (1 comment)