How to Treat and Prevent Maskne (Acne Caused by Wearing Masks)
Posted by AMIR ANSARI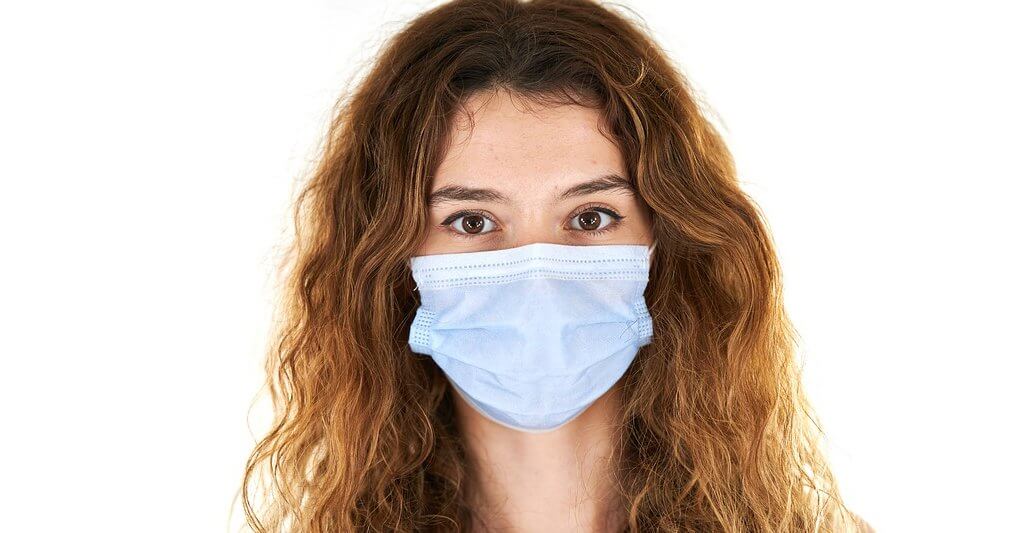 Doctors says that the technical term for maskne is 'acne mechanica,' and it is the result of the mechanical friction of fabric against the skin. The constant use of masks create friction and this can lead to inflammation and irritation of the skin that impacts the pores, contributing to acne.
Experts also says that maskne can be exacerbated by moisture getting caught in the mask from humidity and sweating — two things we deal with on a daily basis in the summer.
So, how do you deal with maskne and ensure you look good, even while you keep wearing masks to protect yourself and your loved ones? Well, here are five fabulous picks from our collection that can keep you acne-free in these extraordinary times.
Aha Bha Pha 30 Days Miracle Toner
Some by Mi AHA BHA PHA 30 Days Miracle Toner is an exfoliating toner that can remove dead skin cells, leaving the skin flawless, smooth, and radiant. It also works to tighten pores to remove blackheads and whiteheads whilst moisturizing and hydrating your skin at the same time.
As a lot of people constantly keep adjusting their masks, it leads to a lot of friction that contributes to maskne. Some by Mi AHA BHA PHA 30 Days Miracle Toner is a multi-tasking toner that is fortified with key ingredients and has three types of chemical exfoliants, which makes it an essential part of your skin-care routine that can make a big difference in getting rid of maskne and stopping it from forming in the first place.
Snail Truecica Miracle Repair Serum
The Snail Truecica Miracle Repair Serum is well known as a dual functional product with whitening and anti-wrinkle properties but it contains 890,000ppm of Snail Truecica which consists of Black Snail Extract and Truecica. This make the Snail Truecica Miracle Repair Serum an essential part of your skin care routine to keep maskne at bay.
Wearing masks for a long time and being indoors most of the time can take its toll on your skin. The Snail Truecica Miracle Repair Serum contains licorice root extract which helps to brighten up your skin while reducing frequent acne breakouts.
More over the Centella Asiatica Extract, Green Tea extract and Propolis extract in the serum help in the healing and regeneration of your skin cells. On top of all this, there is also bergamot and allantoin in this serum that calms sensitive skin and keeps you glowing all day long.
Green Tea Real Fresh Foam Cleanser
Experts say that one of the major reasons why we tend to get Maskne is because of using the wrong mask types. Most masks are too tight and when we keep adjusting our mask it irritates our skin, leading to friction.
This is where the Green Tea Real Fresh Foam Cleaner becomes your skin's best friend. It's a real fresh foam cleaner that doesn't leave your skin dry because it contains fermented green tea extract. The innovative formula is geared for oily, combination, and acne-prone skin, and gently removes impurities such as sweat and dirt from the skin without stripping your own natural oils.
What makes the Green Tea Real Fresh Foam Cleaner so exceptional is that its foam itself is very soft and lightweight and as an added bonus, the cleanser also lightly exfoliates. Because of that, it even helps smooth out uneven texture.
Aha Bha Pha 30 Days Miracle Cream
One of the first steps in preventing maskne is choosing the right face masks. Dermatologists say that we should stick with lightweight cotton or silk, both of which are gentler on the skin and create less friction than synthetics like polyester and rayon.
As many of tend to wear masks for a long time, it causes friction and irritates the skin leading to pimple breakouts. The SOME BY MI AHA BHA PHA 30 Days Miracle Cream is a non-greasy and fast-absorbing soothing cream that helps strengthen the skin barrier for smoother, acne-free and clearer skin.
Formulated with 70.78% calming centella asiatica extract, 10,000ppm tea tree leaf extract, madecassoside and 4 herbs of lavender, rosemary, oregano and thyme— extracted using a low-temperature method, this cream moisturises the skin while treating acne and inflamed skin.
Packed with tea tree, AHA, BHA and PHA, this miracle cream works wonders to your skin in 30 days! It purifies, removes dead skin cells and sebum inside pores as well as preventing further loss of moisture all in one go. Miracle cream is a fundamental solution for troubled skin and maskne.
That's our suggestion for a great skincare routine to keep maskne at bay. What do you think though? Do you have other suggestions and solutions for maskne? Let us know in the comments below!
We hope you found this helpful. Have a question to ask? Drop it below in the comments section and, we would love to answer them.