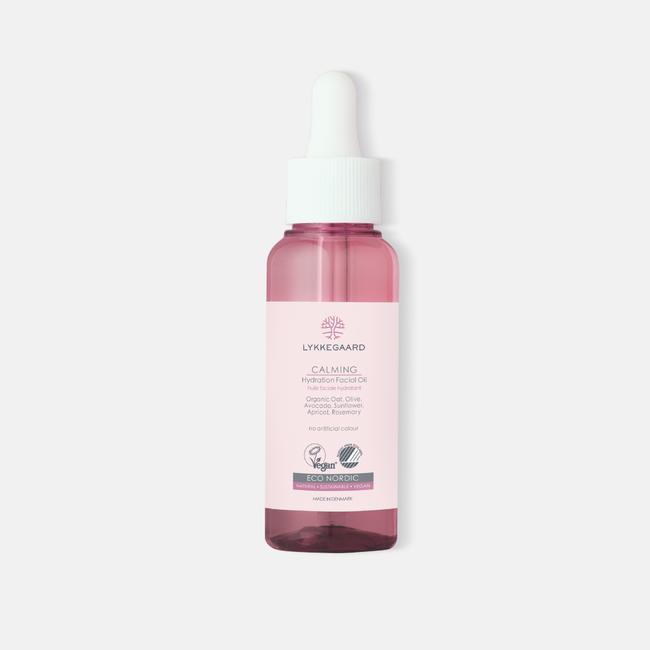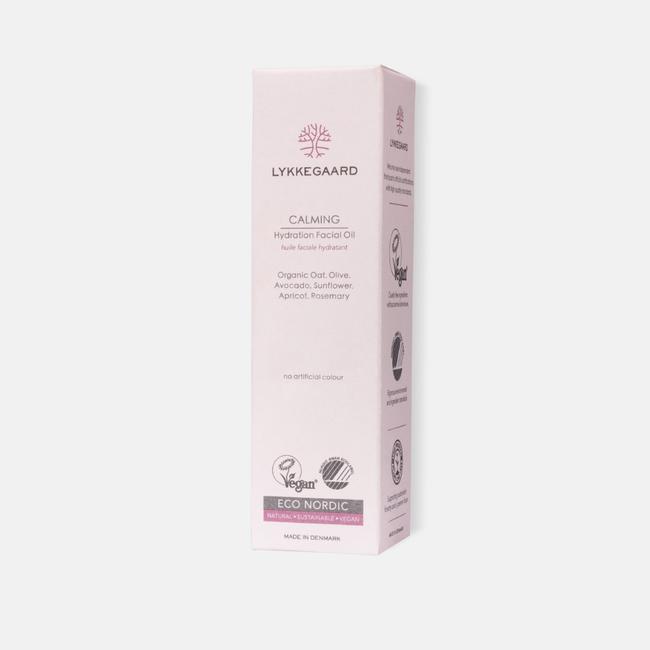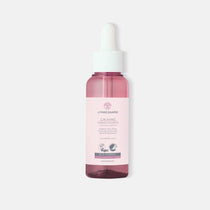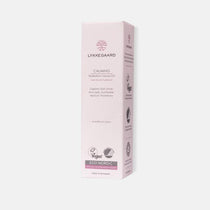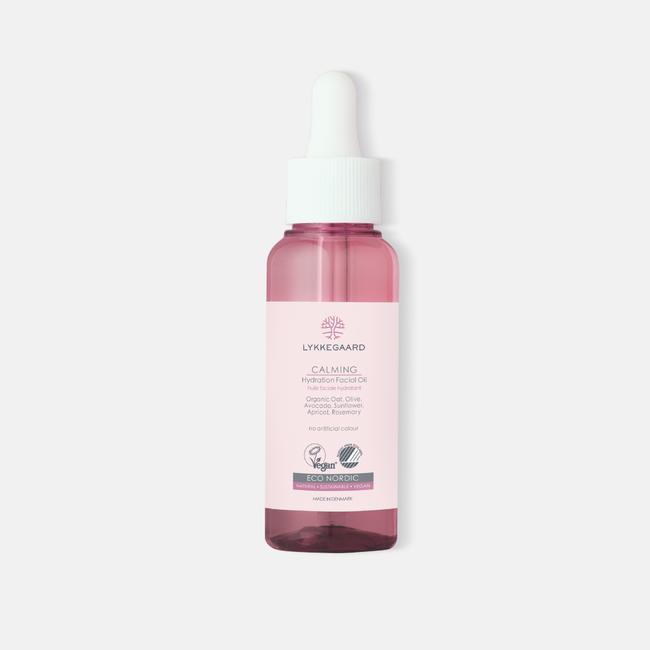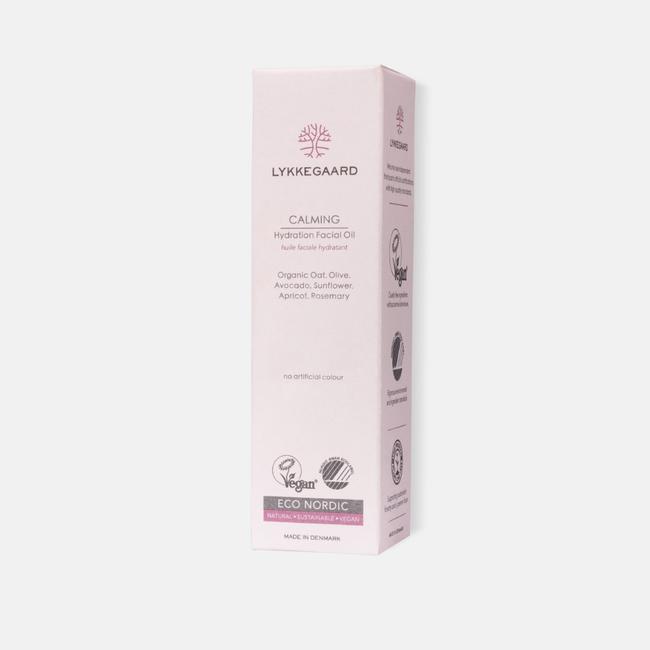 PRODUCT INFORMATION
The Calming Hydration Facial Oil is particularly suitable to let your skin indulge in a moment of soothing care. Its formulation combines several nurturing ingredients such as olive, avocado, apricot and sunflower oil, oat as well as rosemary extract which sustain your skin with important nutrients. Your skin will reward you with a healthy, radiant glow. This product has a light, natural scent of freshness and apple.
SKIN TYPE: All Skin Types
CERTIFICATIONS:
HOW TO USE
Clean and dry skin before use. Gently massage into the skin using your fingertips. Apply on its own or under your day and/or night cream.
Avena Sativa Kernel Extract (Oat Extract)


Works as an antioxidant, which also moisturizes and nurtures the skin with its high concentration of silicic acid and minerals.

Helianthus Annuus Seed Oil (Sunflower Oil)


Has a high ratio of unsaturated fatty acids as well as Vitamin E, supporting the skin's natural oil barrier and the regeneration of skin.
Olea Europaea Fruit Oil (Olive Oil)
Very skin friendly oil which is rich in Vitamin A and E and has the ability to deeply penetrate the skin, thoroughly nurturing it.

Prunus Armeniaca Kernel Oil (Apricot Oil)


Rich in Vitamin A and E which reduce oxidative stress in the skin, thereby slowing premature aging and it provides moisture.
Persea Gratissima Oil (Avocado Oil)
Strengthens the skin barrier by supporting the absorbing capacity of the skin and nurtures with its high ratio of Vitamin A, D and E.
Rosmarinus Officinalis Leaf Extract (Rosemary Leaf Extract)
Hinders the growth of microorganisms on the skin (antimicrobial) and has a relaxing effect on body and mind.