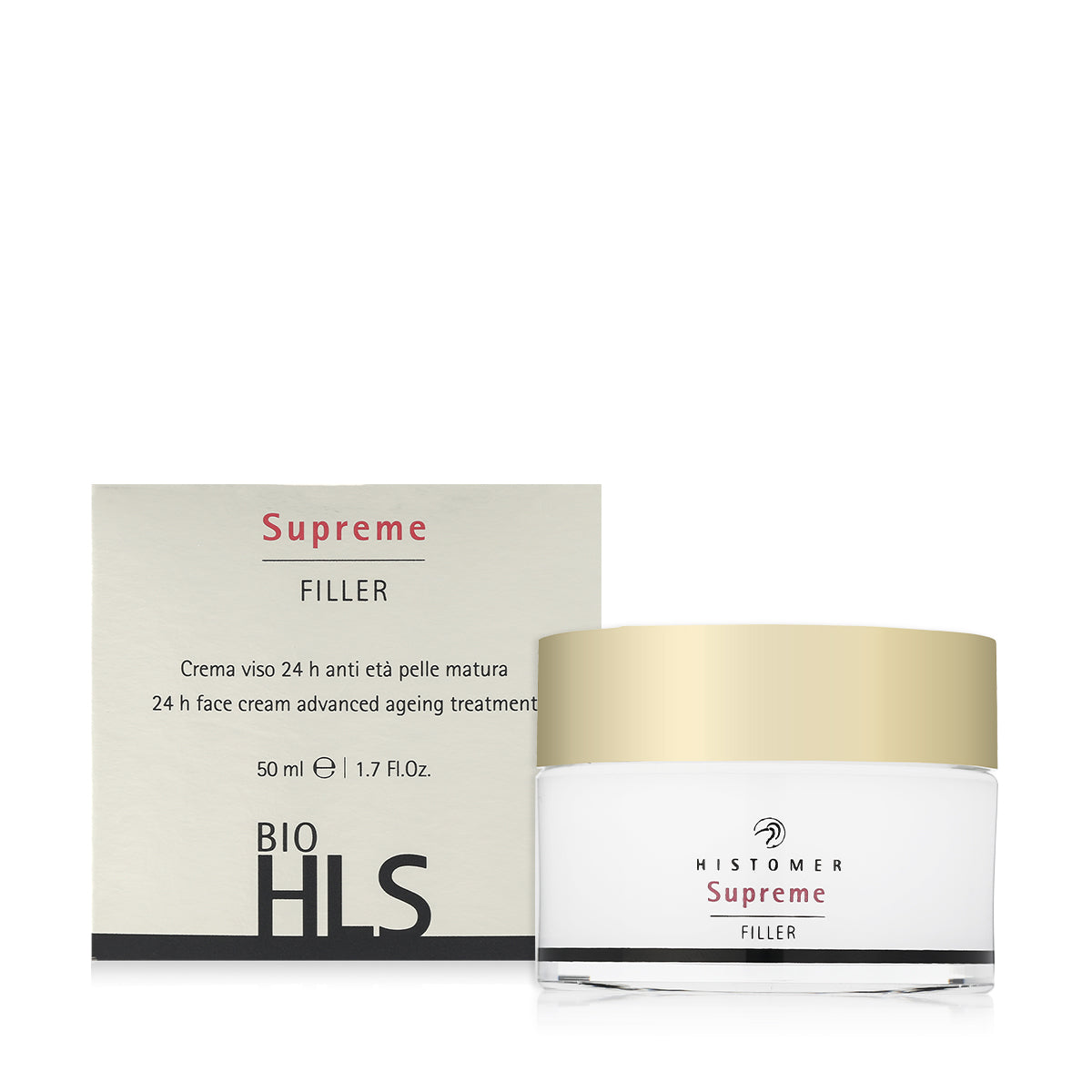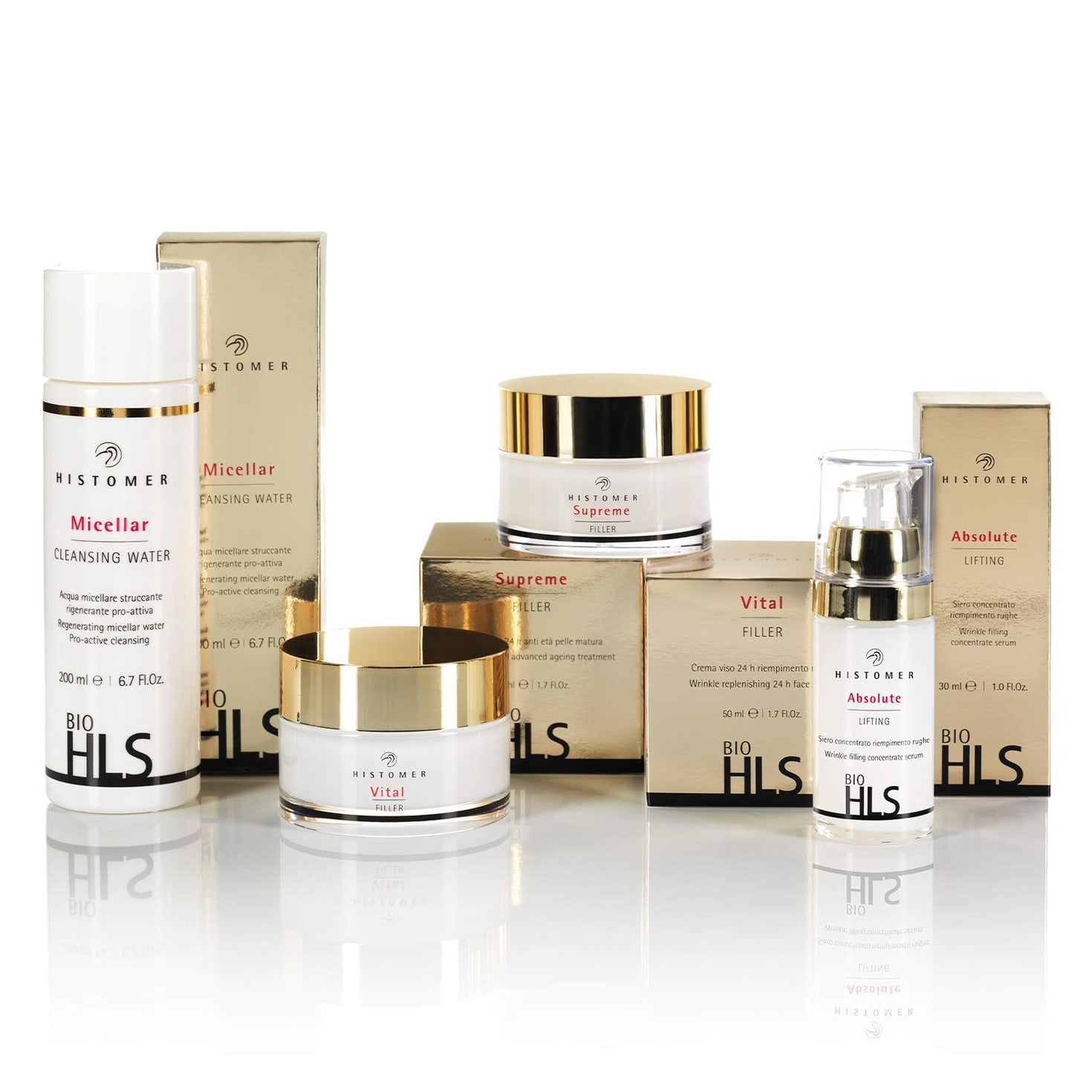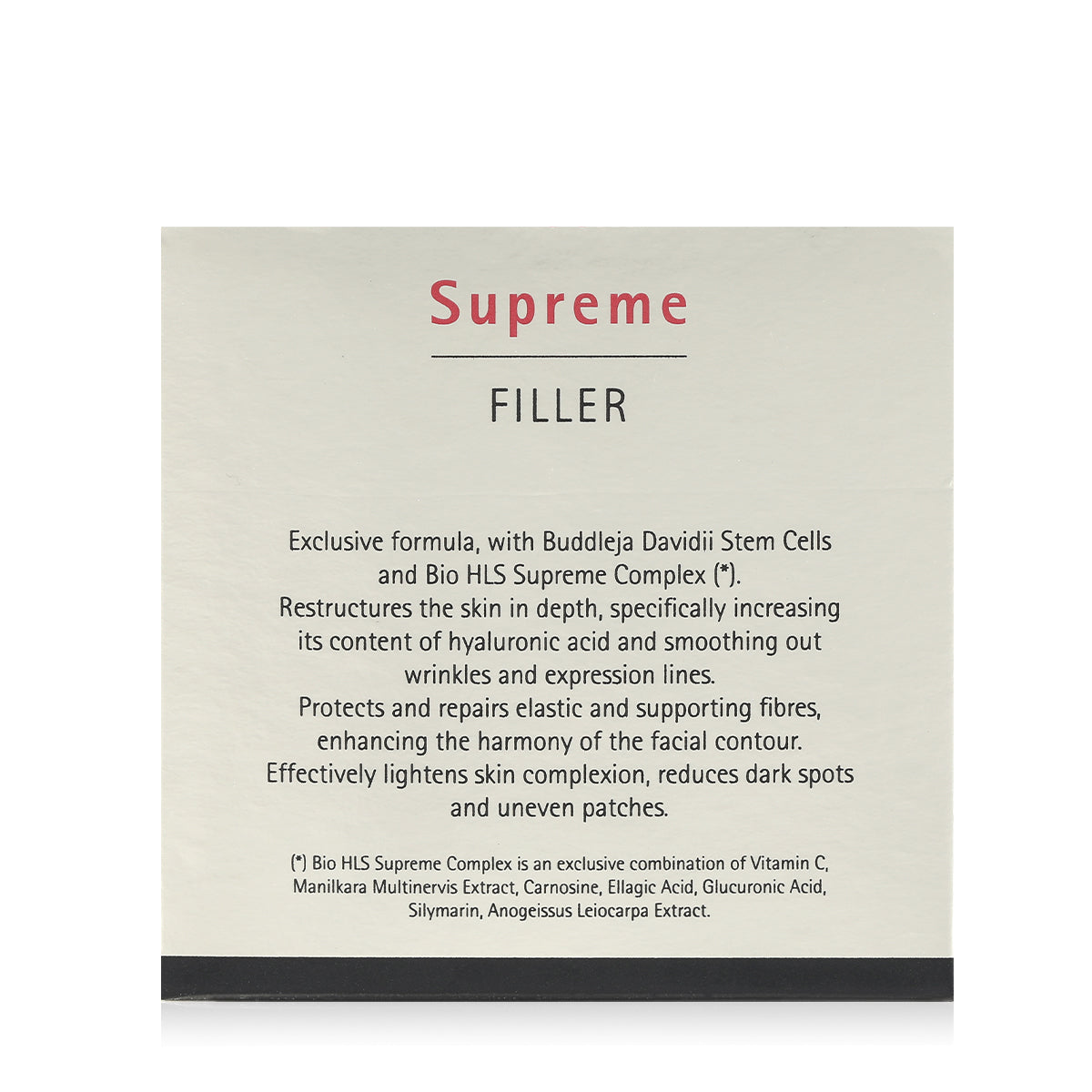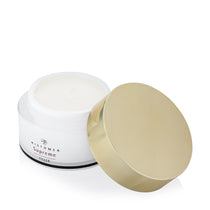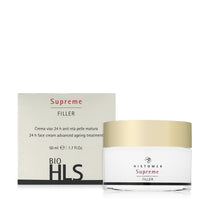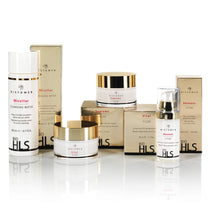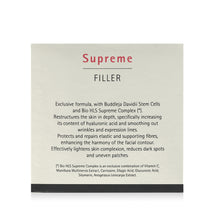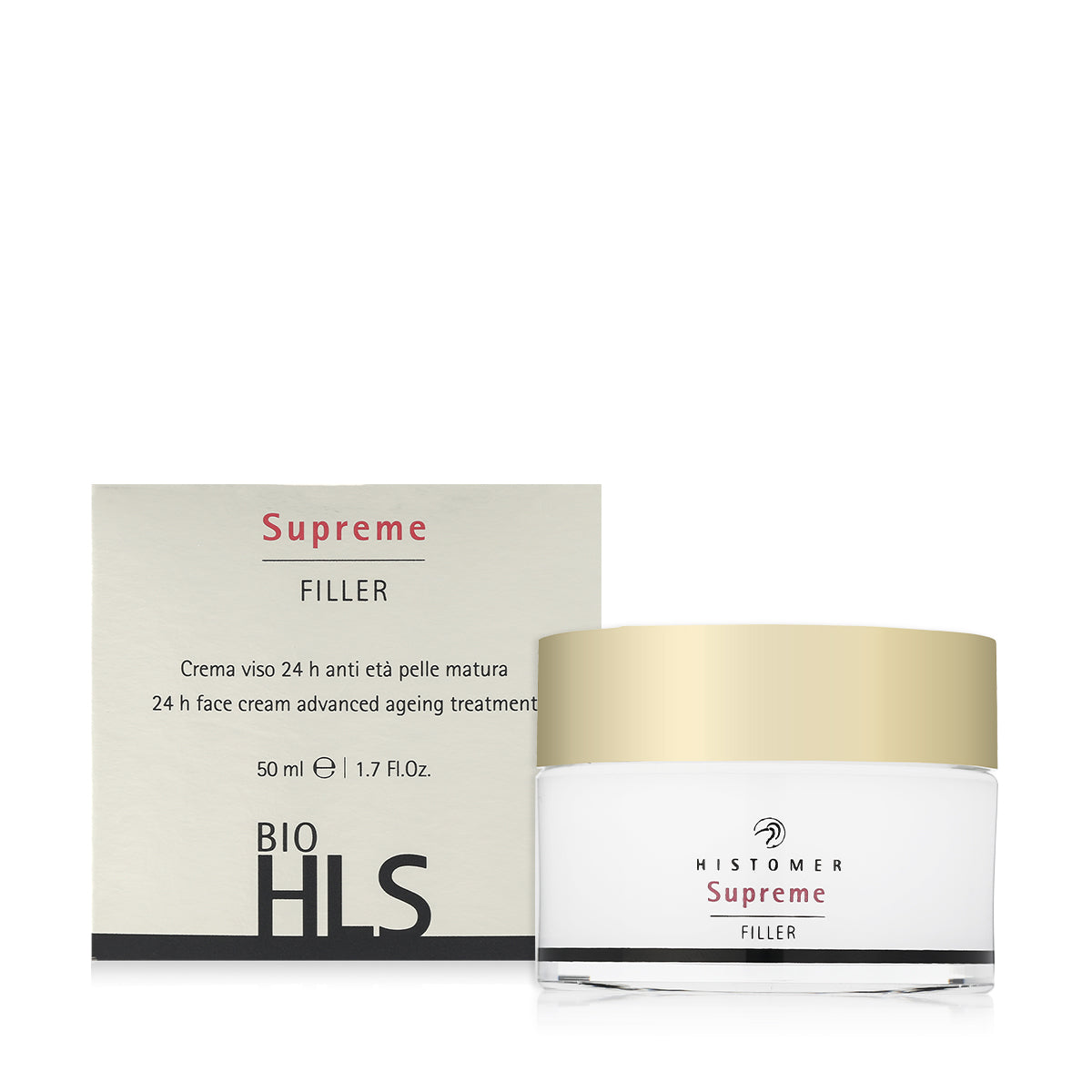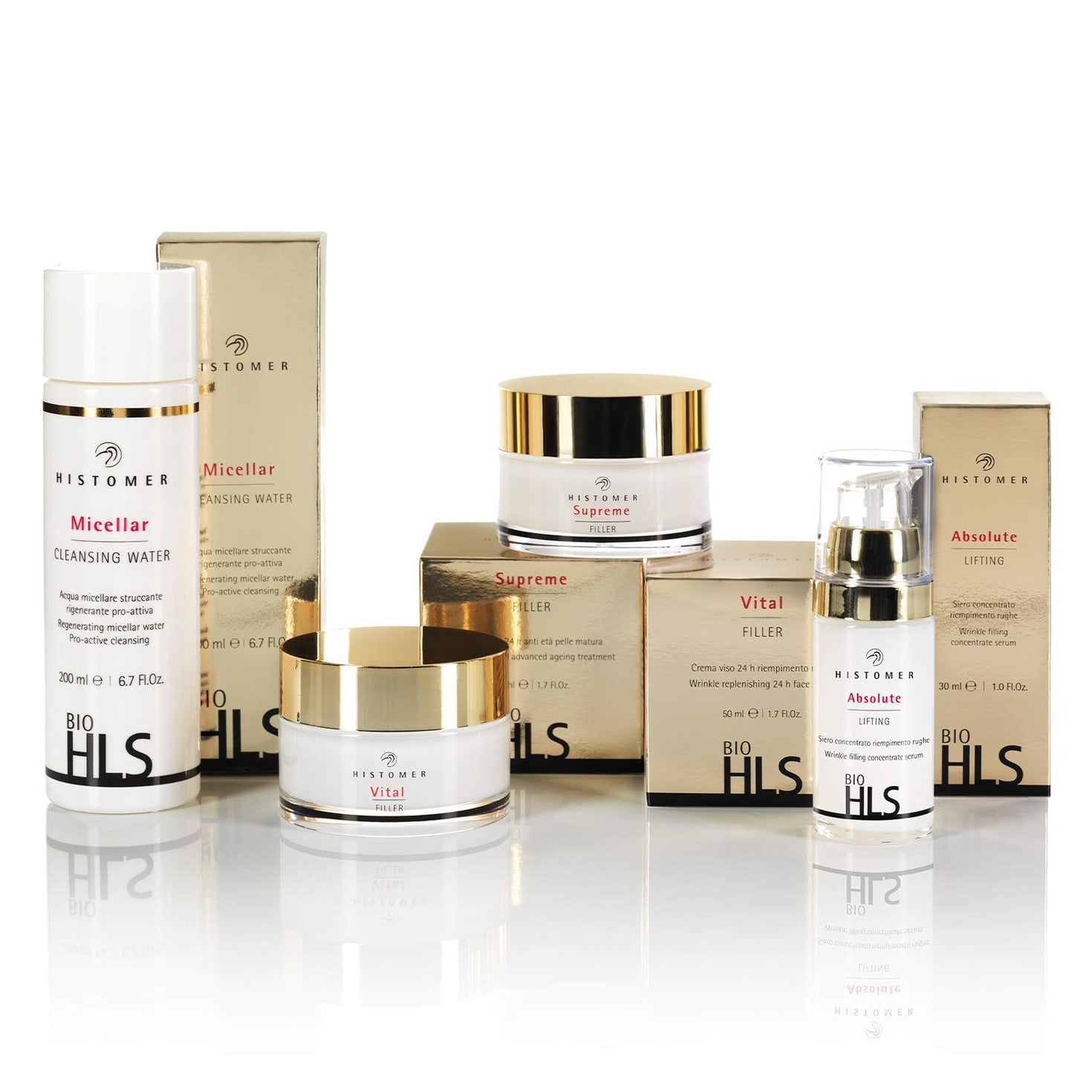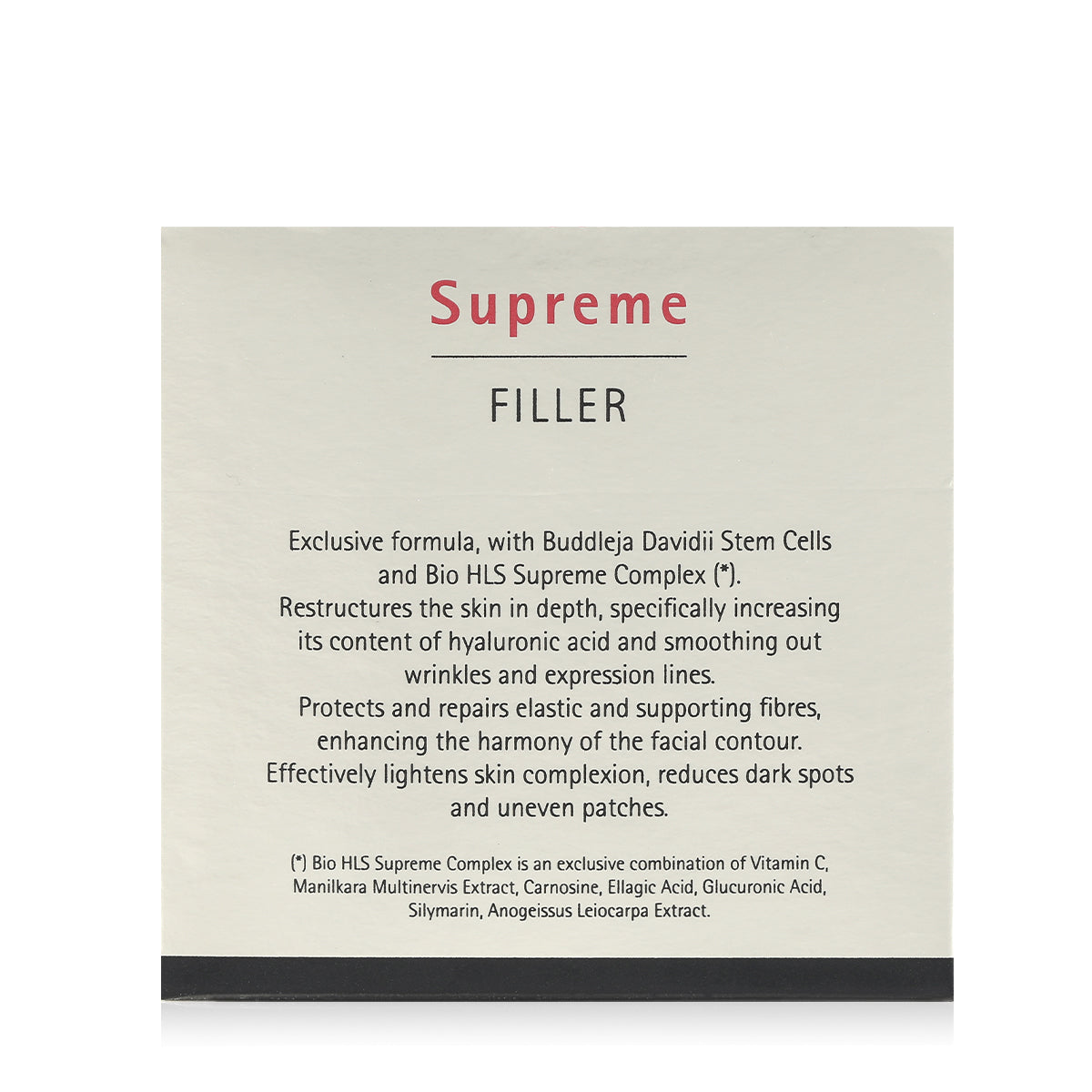 PRODUCT INFORMATION
DESIGNED FOR THE 55+ AGE GROUP
24 H face cream for mature skin, based on high concentrations of Buddleja Davidi stem cells and on the active Bio-HLS Supreme Complex, has a powerful biostimulant action with elasticizing capacity and very high wrinkle filling capacity, targeted especially at the papillary dermis and dermal-epidermal junction. Effective against dark spots and uneven complexion.
Ingredients:
Buddleja Davidii Stem Cells, BIO-HLS Supreme Complex.
HOW TO USE
- Wipe face, neck and décolleté with a cotton sponge dipped in micellar water.
- Avoid eye area.
- Apply SUPREME cream filler to the face, neck and décolleté in the morning and evening.