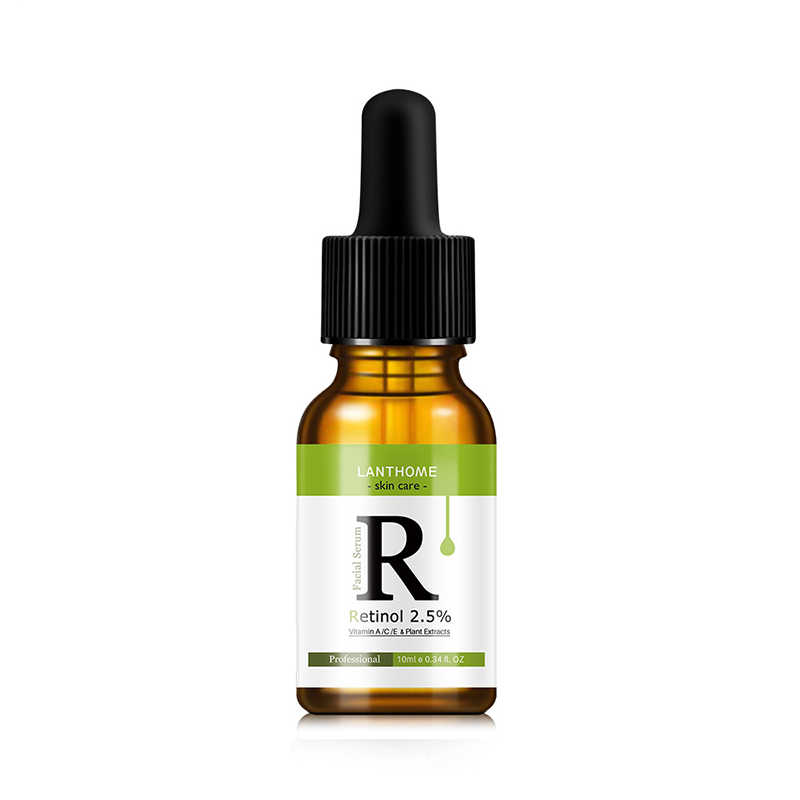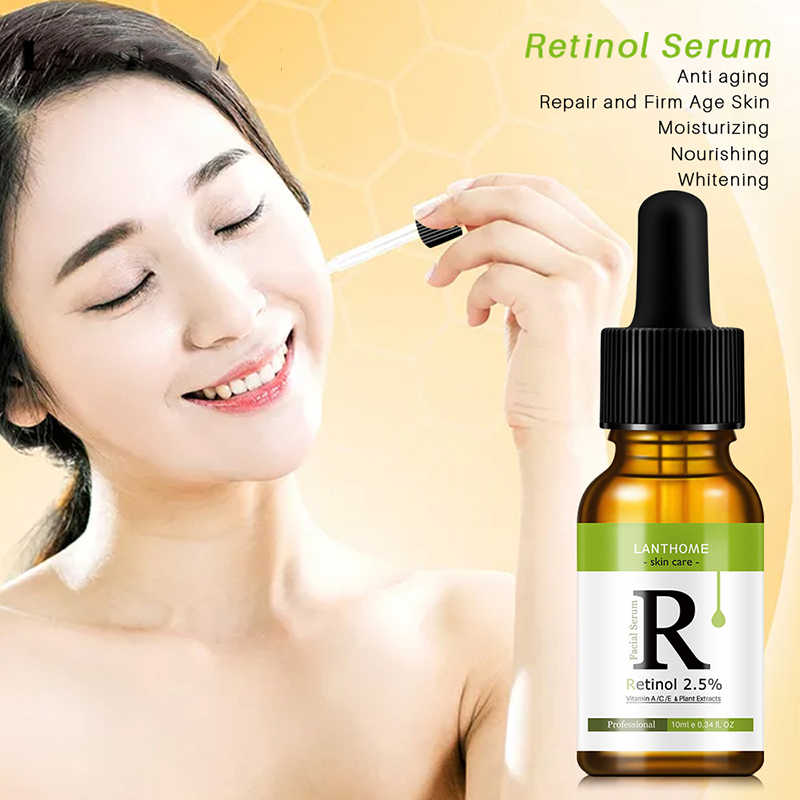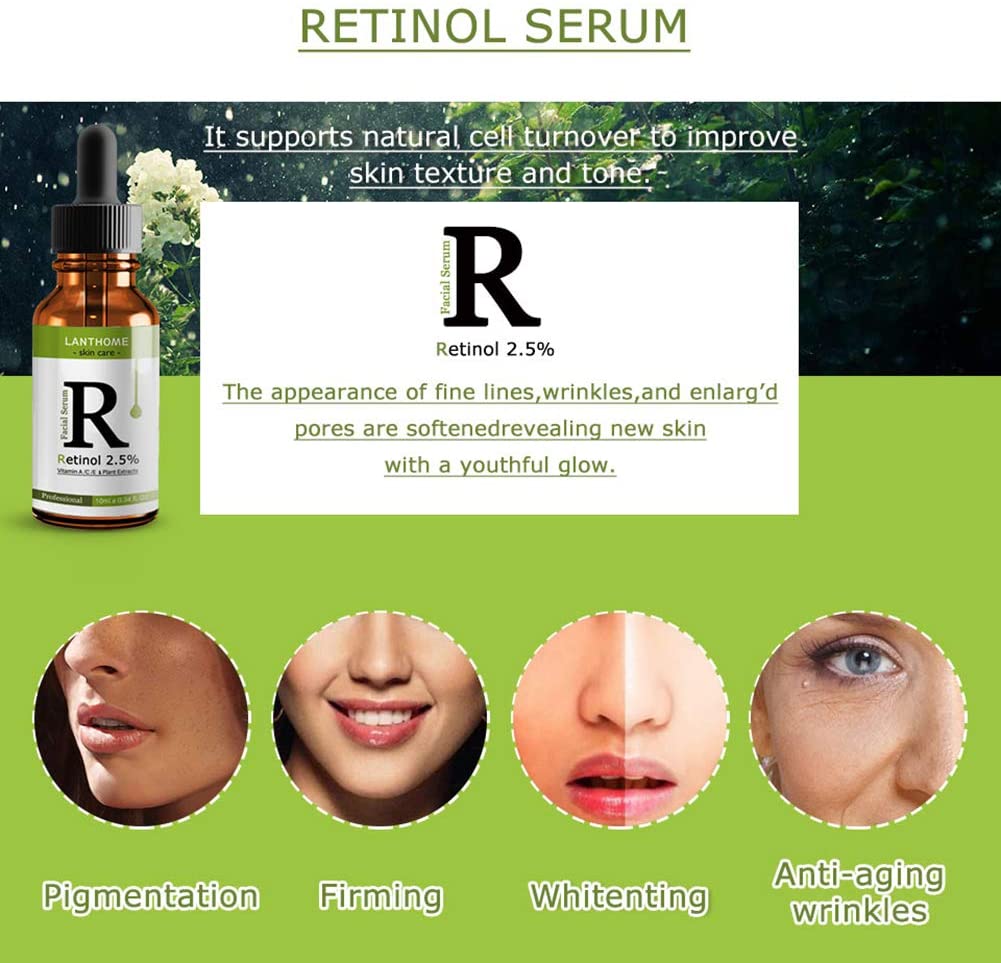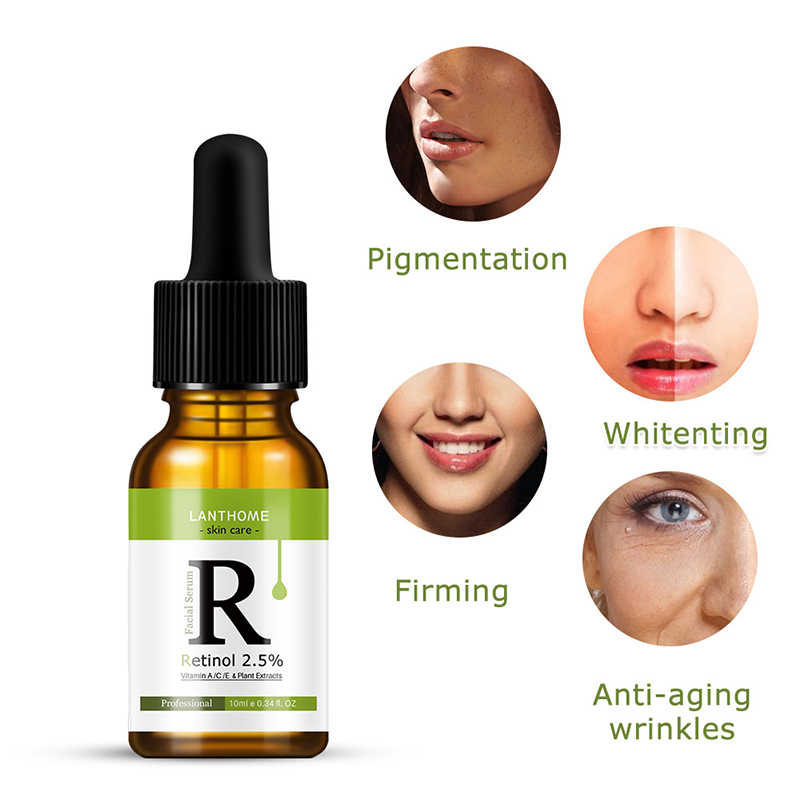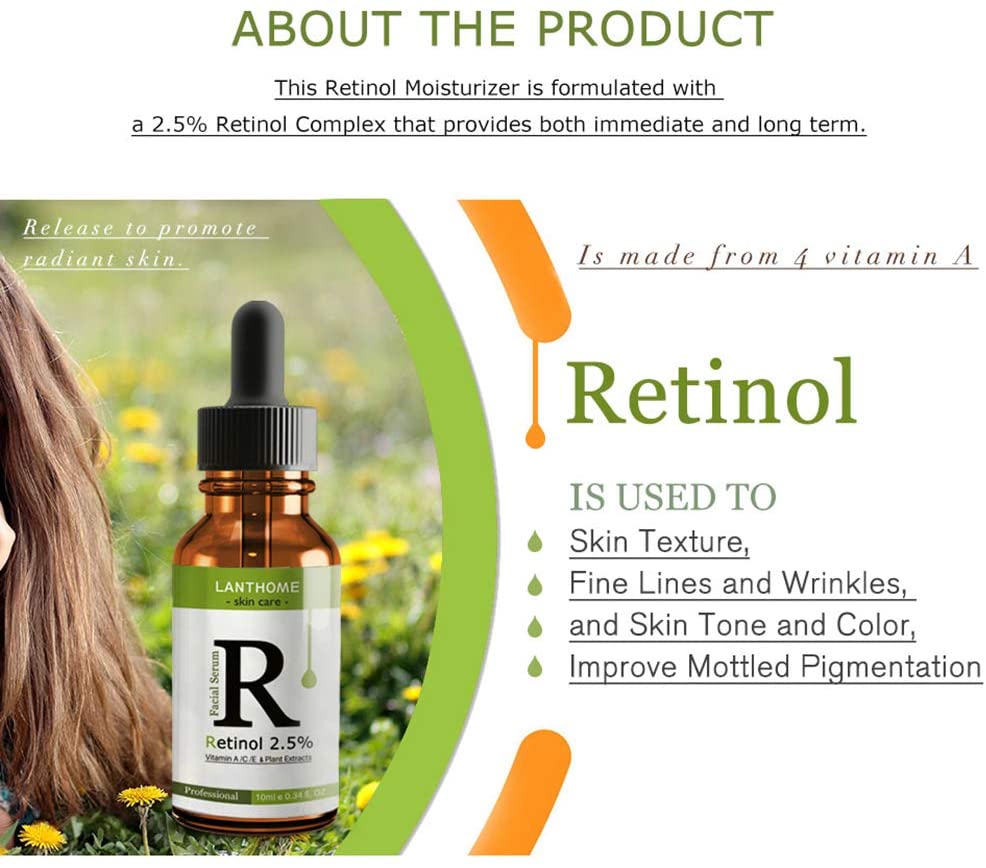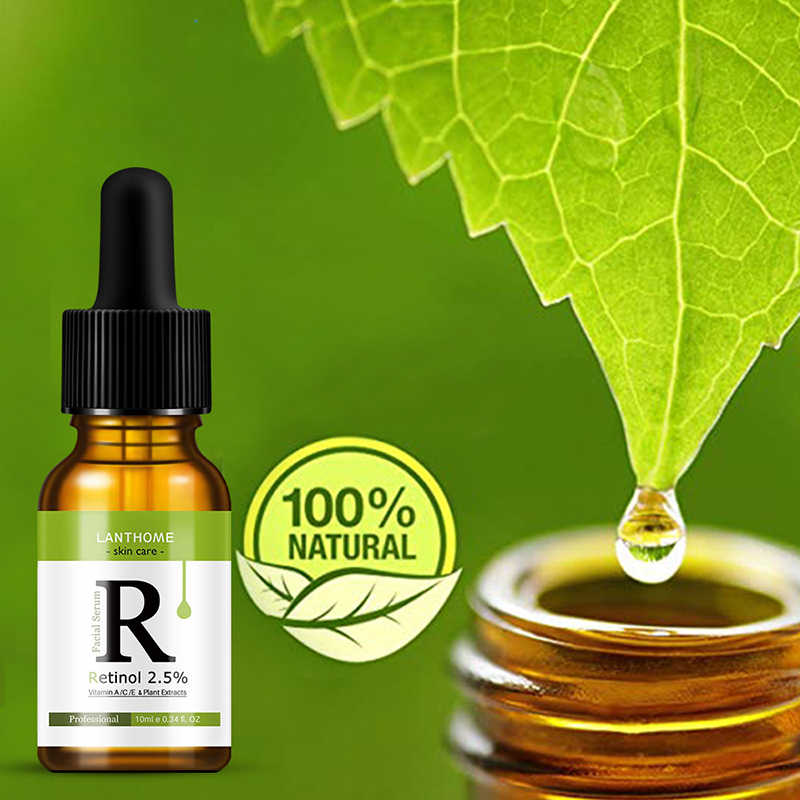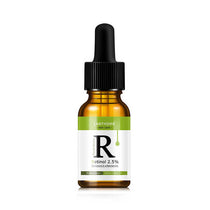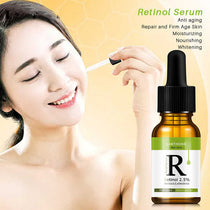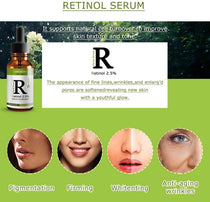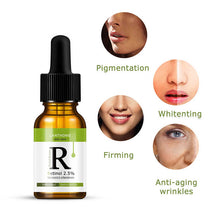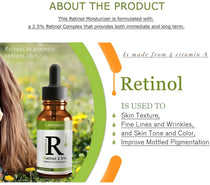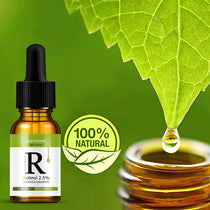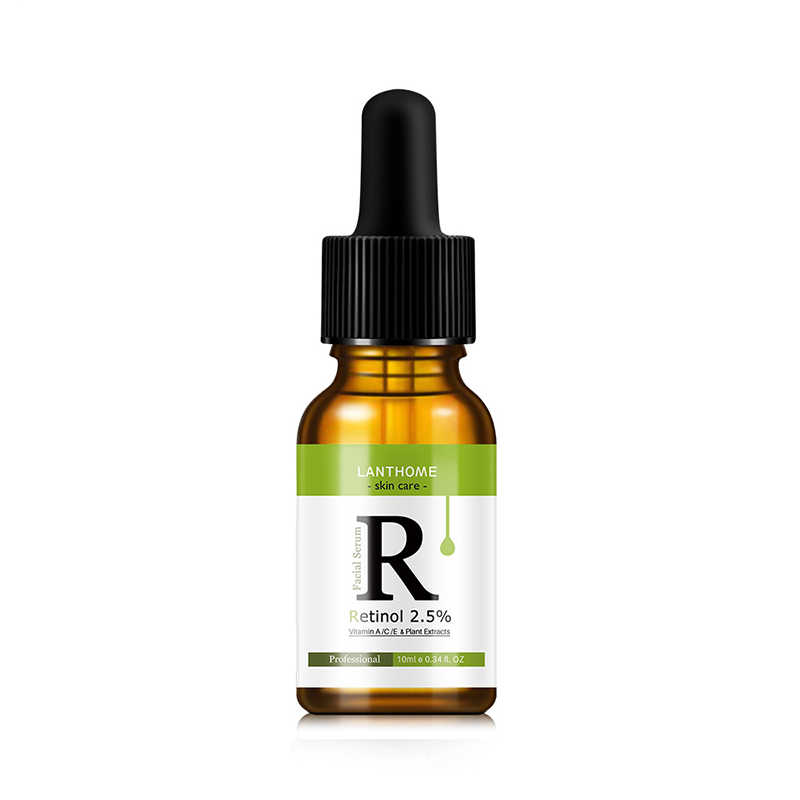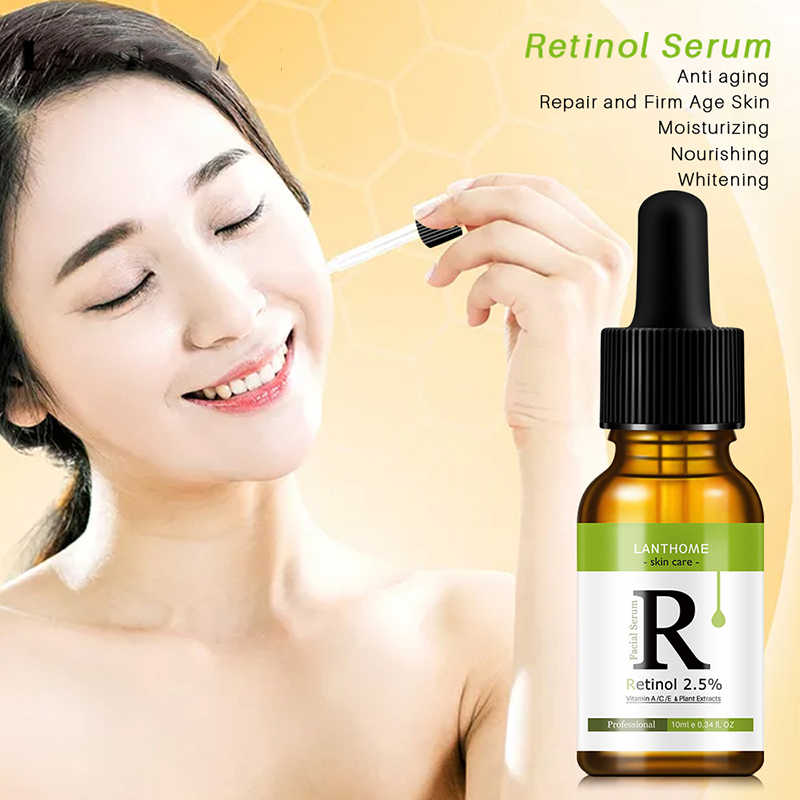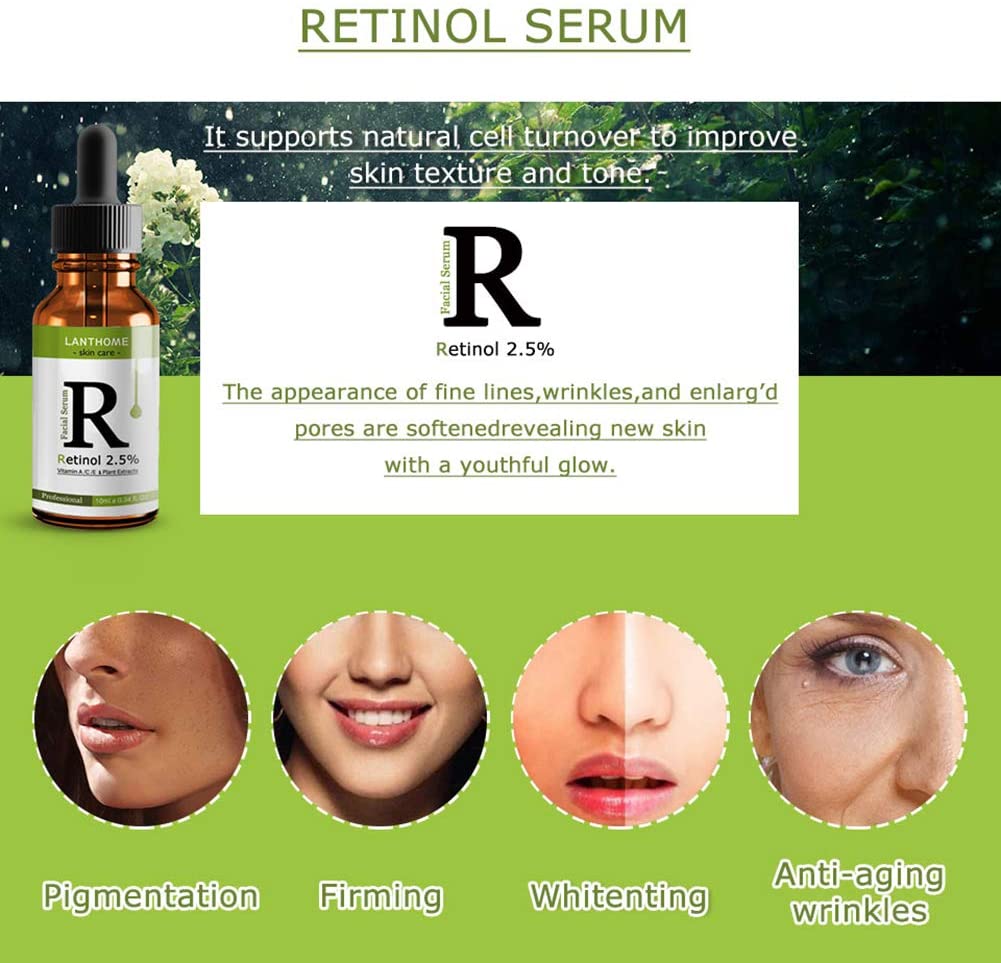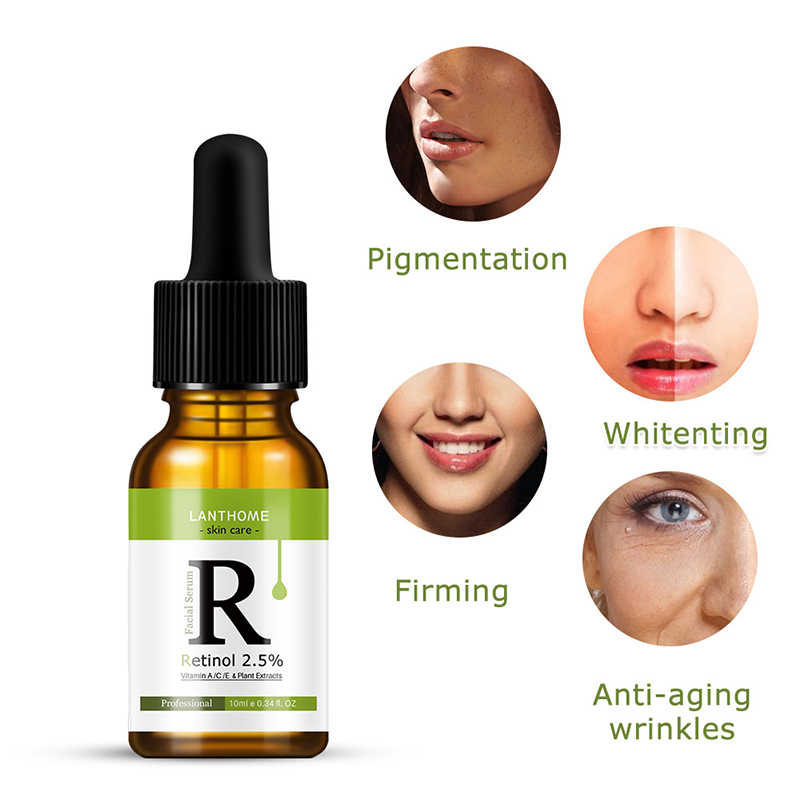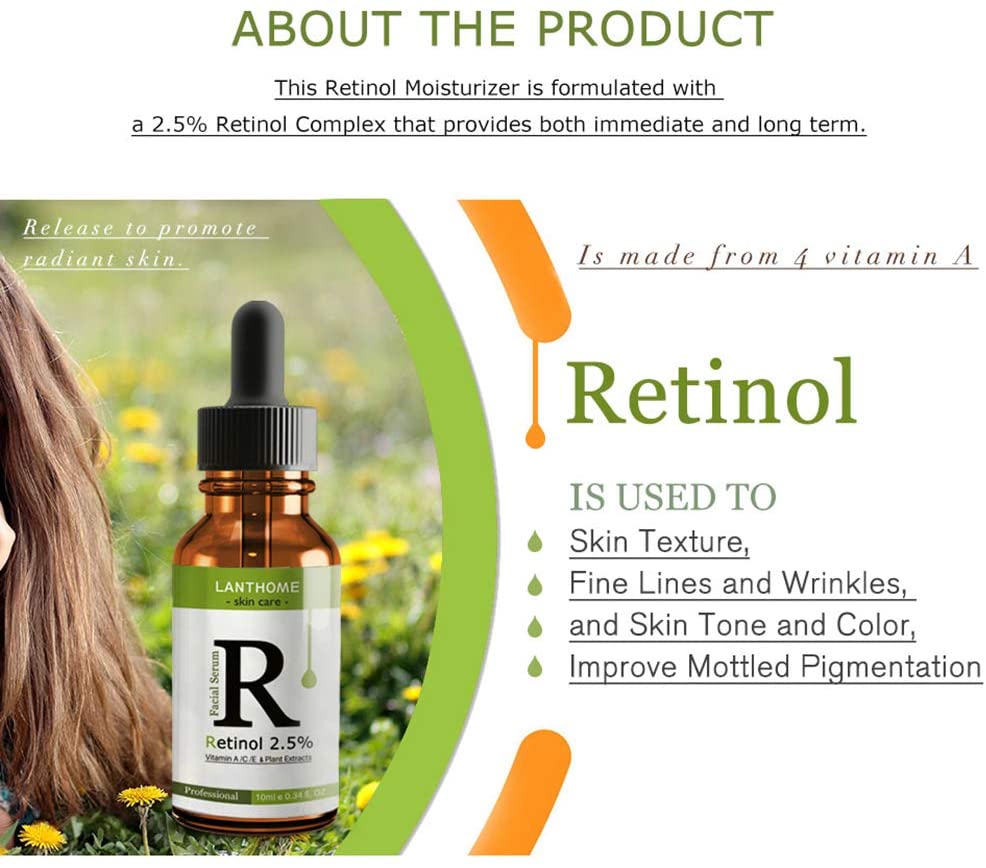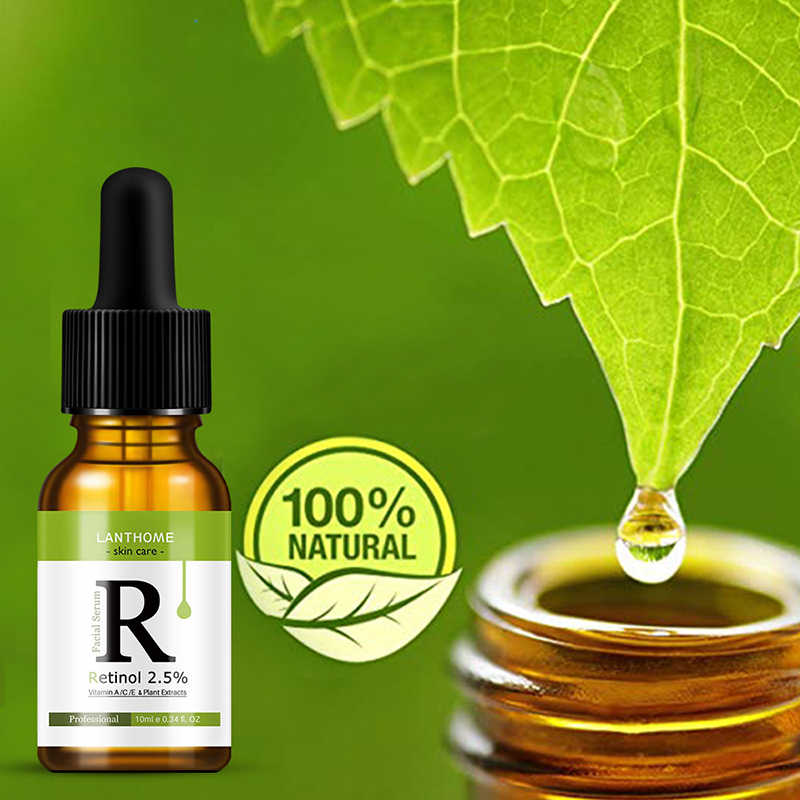 PRODUCT INFORMATION
Retinol Facial Serum is formulated with a 2.5% Retinol Complex that provides both immediate and long-term release to promote radiant skin. It supports natural cell turnover to improve skin texture and tone.
The appearance of lines, wrinkles, and enlarged pores is softened, revealing new skin with a youthful glow.
Retinol moisturizer that appears to help with the appearance of signs of aging and wrinkles, while nourishing your skin with the most natural and potent ingredients available.
Directions:

Apply nightly to cleansed face and neck. Smooth a pearl-sized amount evenly with a gentle massage until fully absorbed. Suggested use daily for best results.