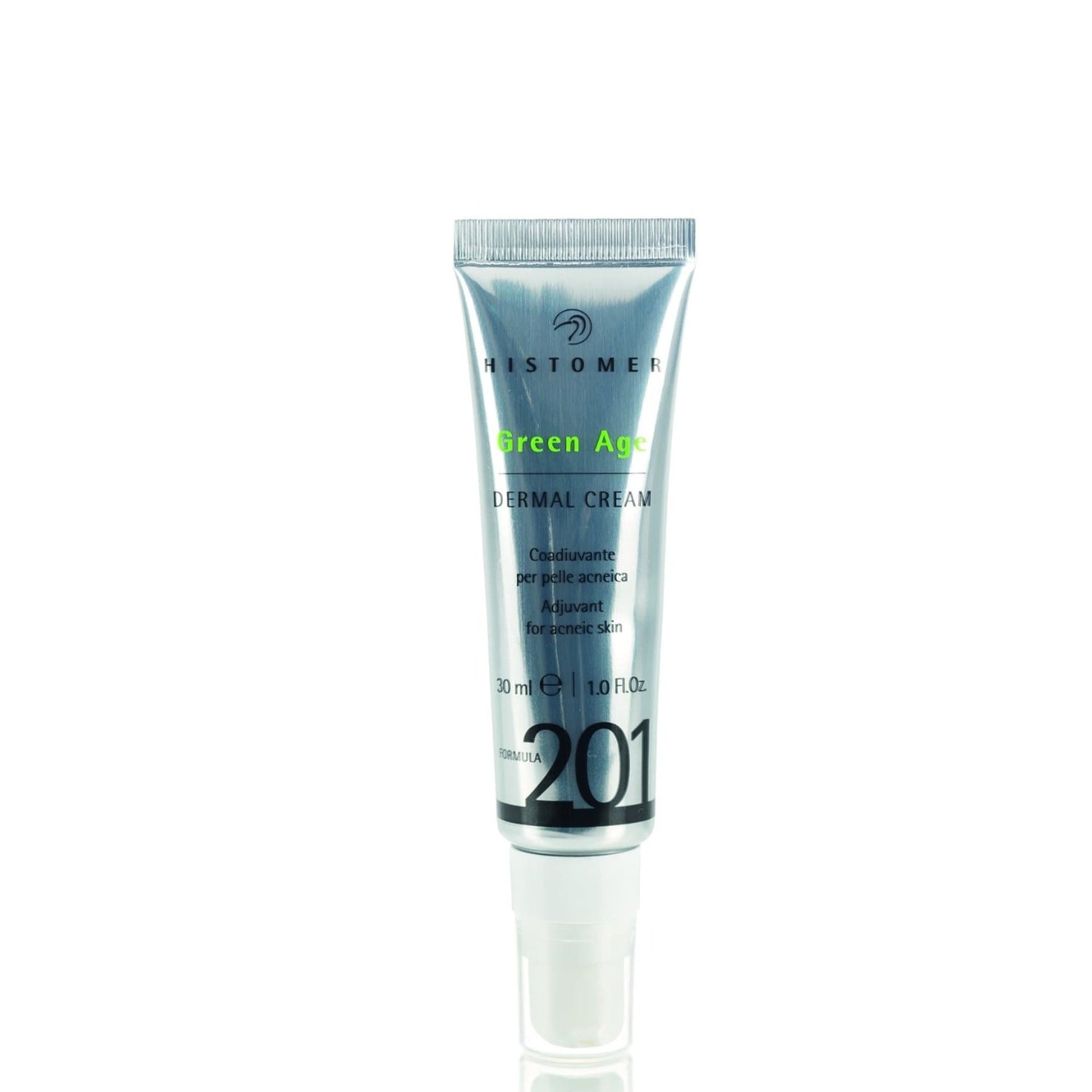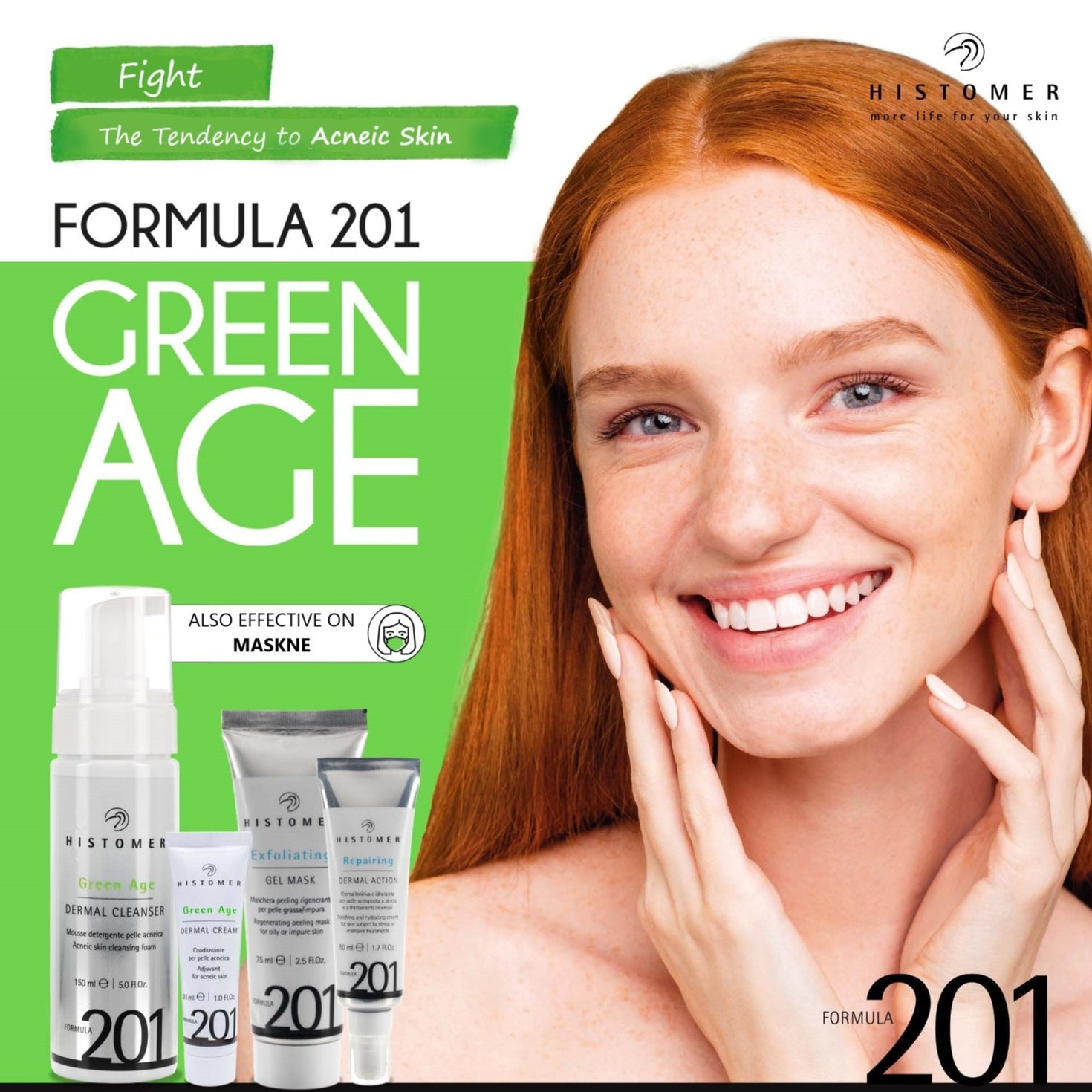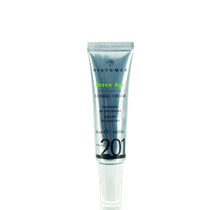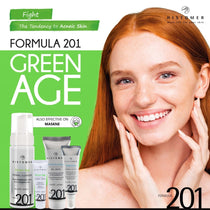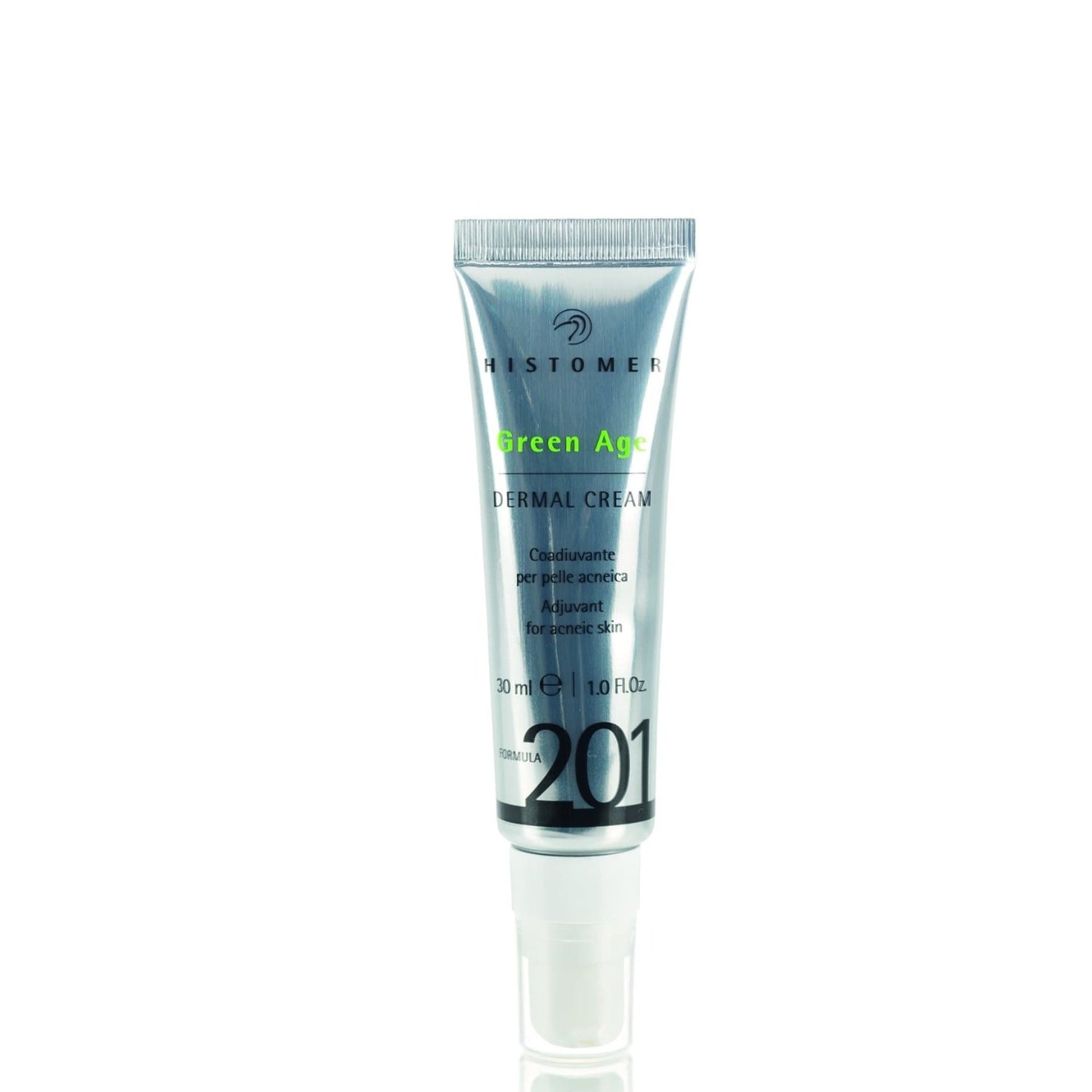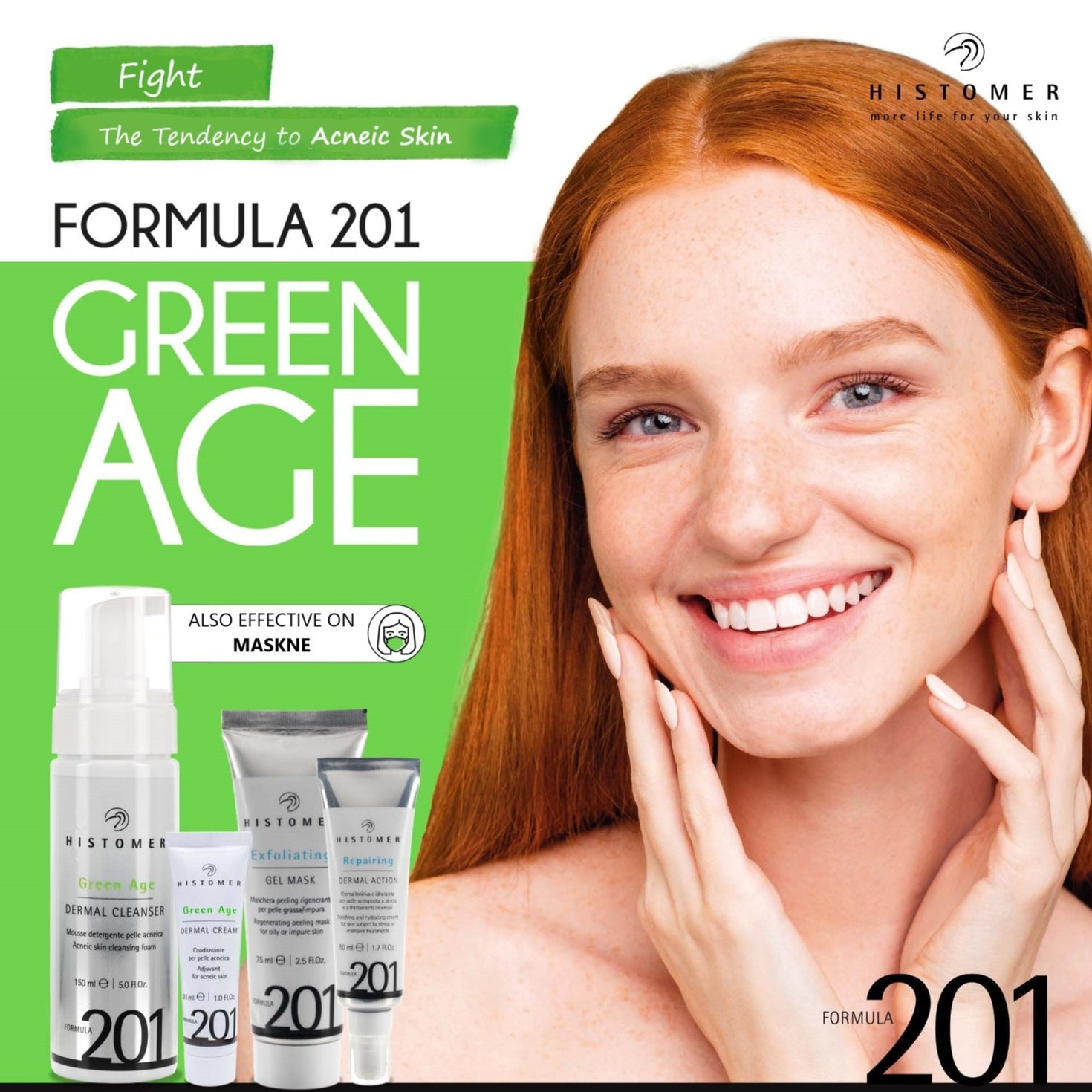 PRODUCT INFORMATION
It is the flagship product of the Formula 201 Green Age treatment. It carries out a complete anti-acne strategy, structured with 5 different approaches: prevents sebum from generating a cyst with the subsequent formation of blackheads through the keratolytic action of mandelic and citric acids; reduces the excessive production of sebum through the sebum-regulating action of Syringa Vulgaris stem cells; prevents pus pockets from breaking and spreading the infection inside the skin through the dermal strengthening action of Centella Asiatica stem cells; reduces the proliferation of Propionibacterium Acnes through the bacteriostatic action of silver salts; reduces the risk of forming scars through the anti-inflammatory action of zinc salts.
How To Use:
Apply twice daily delicately massaging it into face.
Active Ingredients:  
Stem Cells (Syringa Vulgaris and Quercus Robur), Organic Acids (Mandelic and Citric), Sebum-reducing natural extracts (Serenoa, Nigella, Sesame), contains 1% Salicylic Acid.