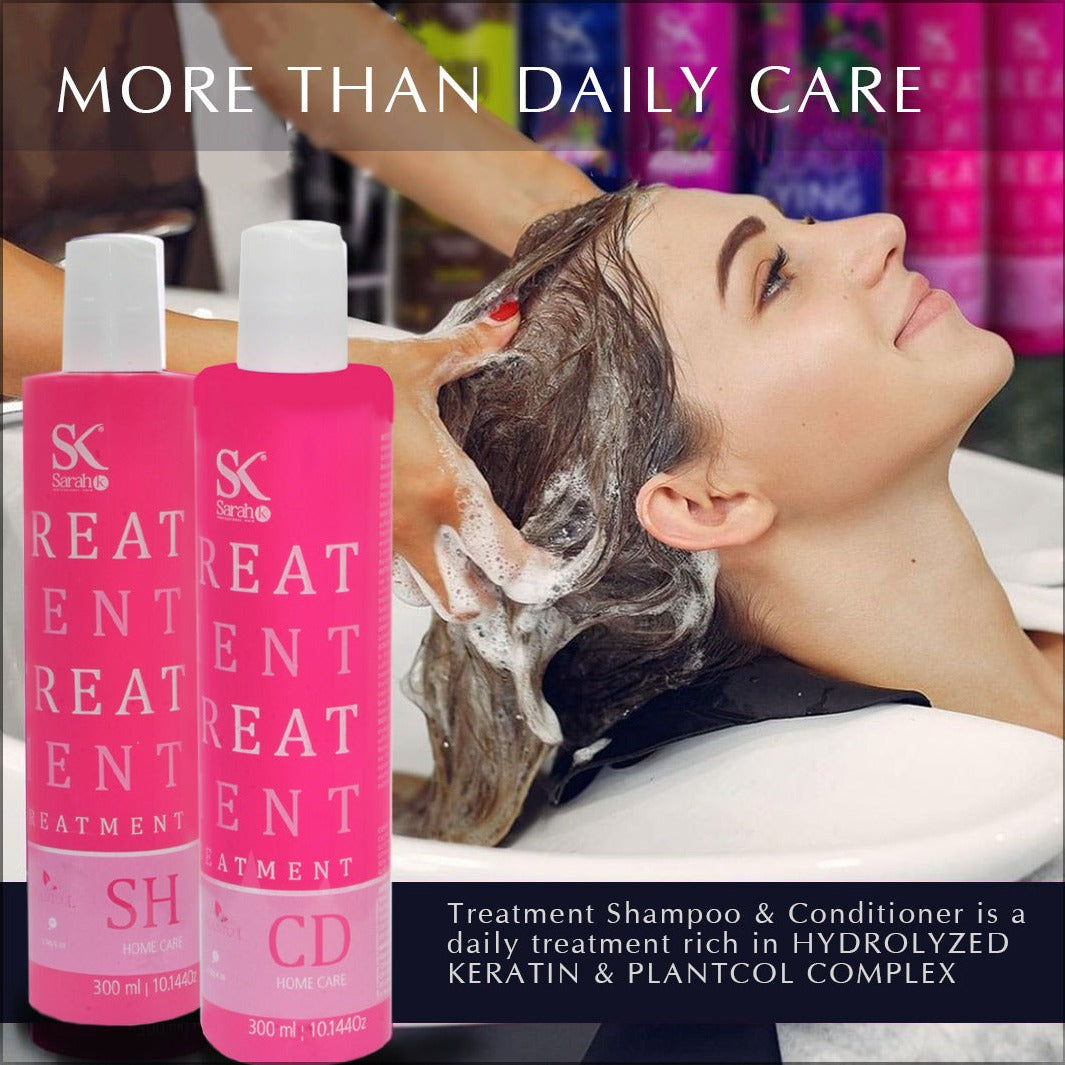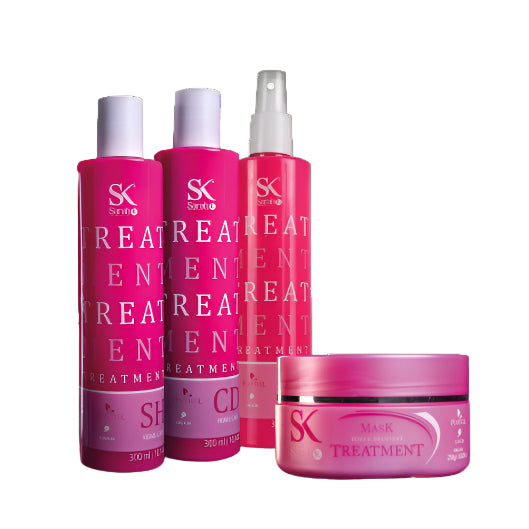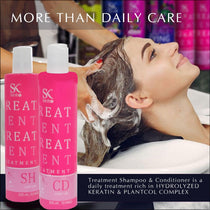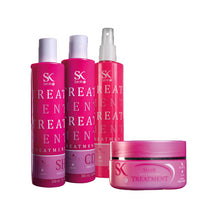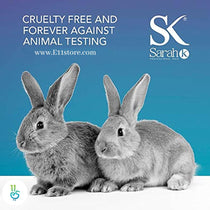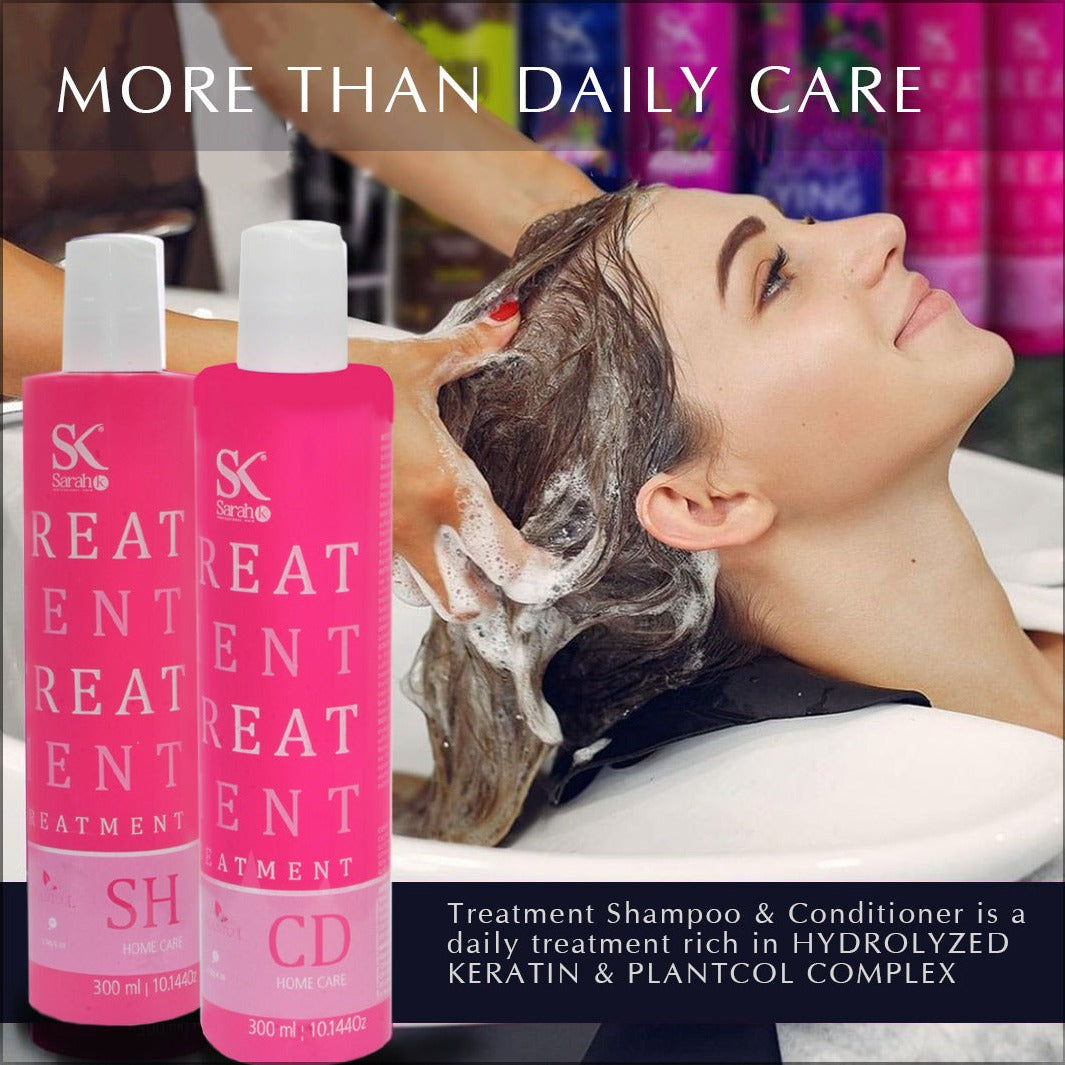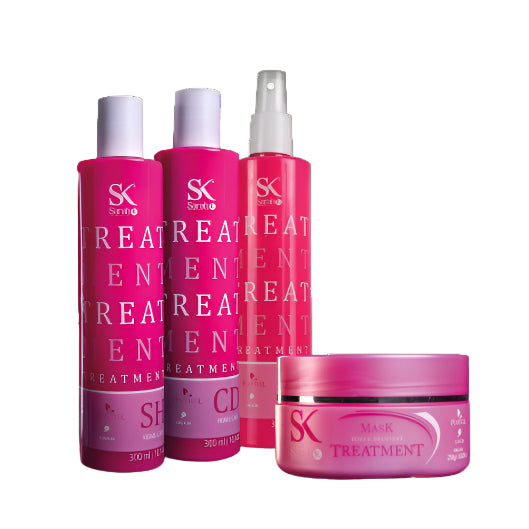 PRODUCT INFORMATION
Sarah K Treatment Power Recovery set includes shampoo 300 ml & conditioner 300 ml.
Sarah K Treatment line has a Plantcol formula (Collagen, Keratin and Elastin), which act directly on the hair strands . For stronger and more resistant hair, frequent use is recommended.
Elastin: Composed of the amino acids glycine, alanine, valine and proline. Elastin has properties comparable to rubber, and can be stretched several times its size and then return to its initial dimension.
Hydrolyzed Keratin: Nourishes the inner part of the hair strand for rapid reconstruction.
Shea Butter: Revitalizing, emollient, anti-thermal protector against solar radiation, suppleness, vitamin E and healing.
Wheat Protein: Nutrition, anti-frizz, body, rich in mineral salts, takes care and preserves the "cement" of the hair.
Glycerin: Humectant, emollient, softness, strengthening and hydrating.
How to use:
Apply a sufficient amount of Sarah K Power Recovery Treatment Shampoo to wet hair, massaging gently. Let it act for 2 to 5 minutes. Rinse well. Repeat application.
After using the shampoo, apply a sufficient amount of the Sarah K Power Recovery Treatment Conditioner over the entire length of wet hair. Let it act for 5 minutes. Rinse well.