Time to get back in shape with C30
Posted by E11 WEBSTORE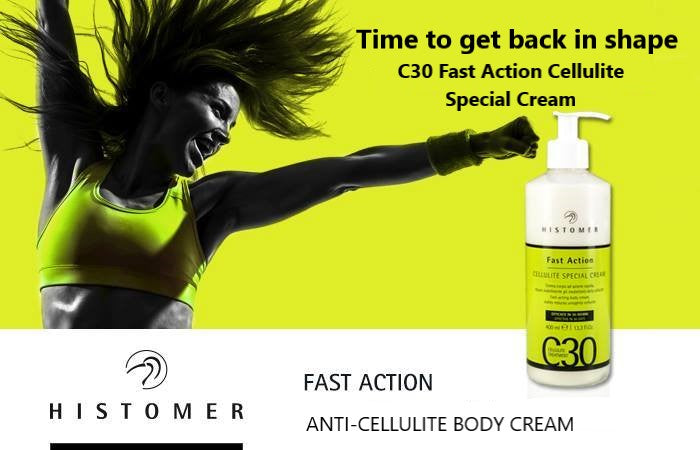 Anti-Cellulite Cream
Cellulite is an extremely common condition among women and it affects them deeply. It can create discomfort, embarrassment as well as manifest more serious circulatory problems.
This is why at Histomer we have formulated C30 Fast Action Cellulite Special Cream: the quick and effective treatment to counteract cellulite blemishes, capable of draining, revitalizing, and enhancing cellular metabolism.
 Thanks to powerful and very special active ingredients such as Ginger, Escin, Marine Plankton, Carnitine, Caffeine, and Plant Stem Cells, it quickly and effectively fights orange peel skin, visibly reducing the undulations of the skin surface.
Buy online: Histomer C 30 Fast Action Special Cellulite Cream 400 ML – E11 Store