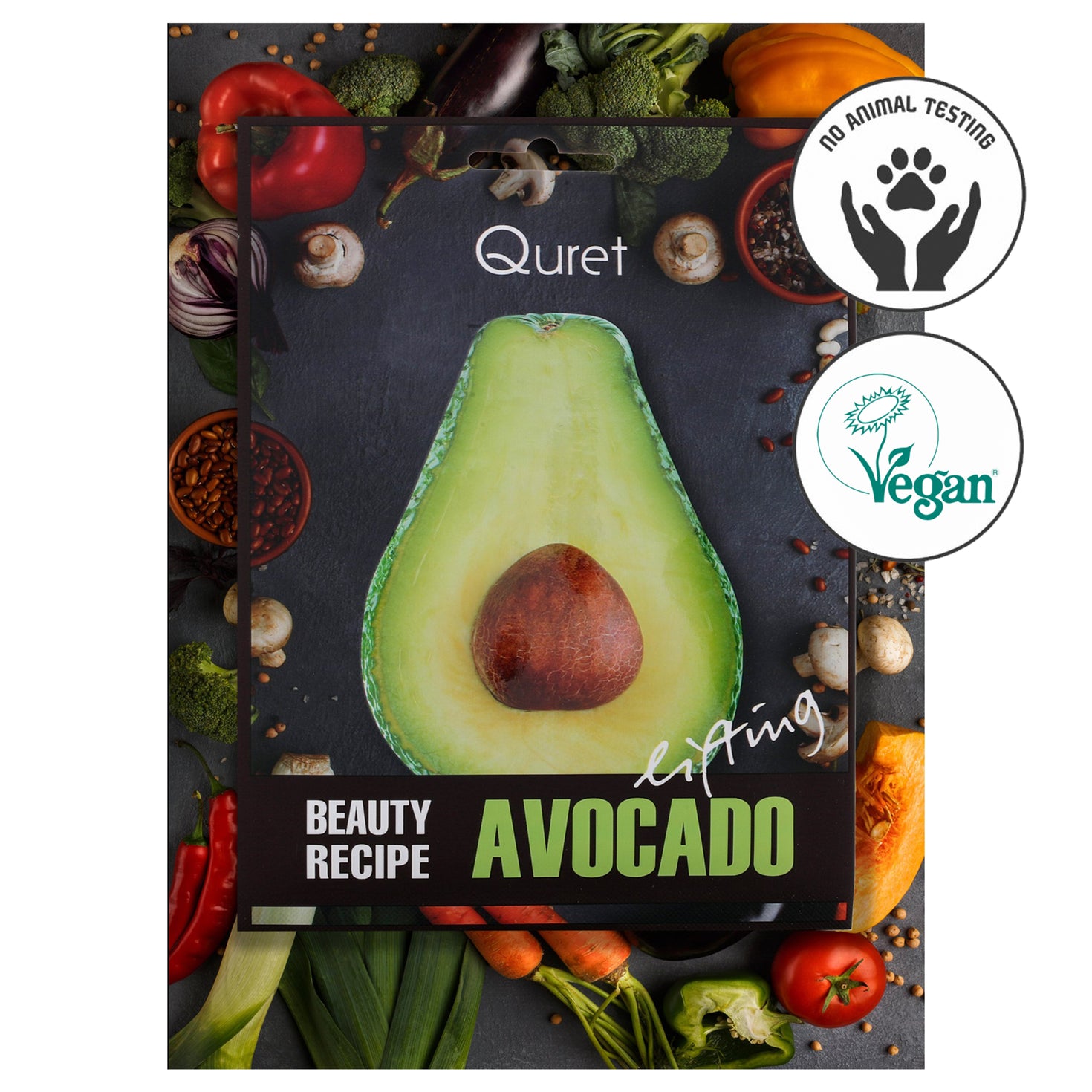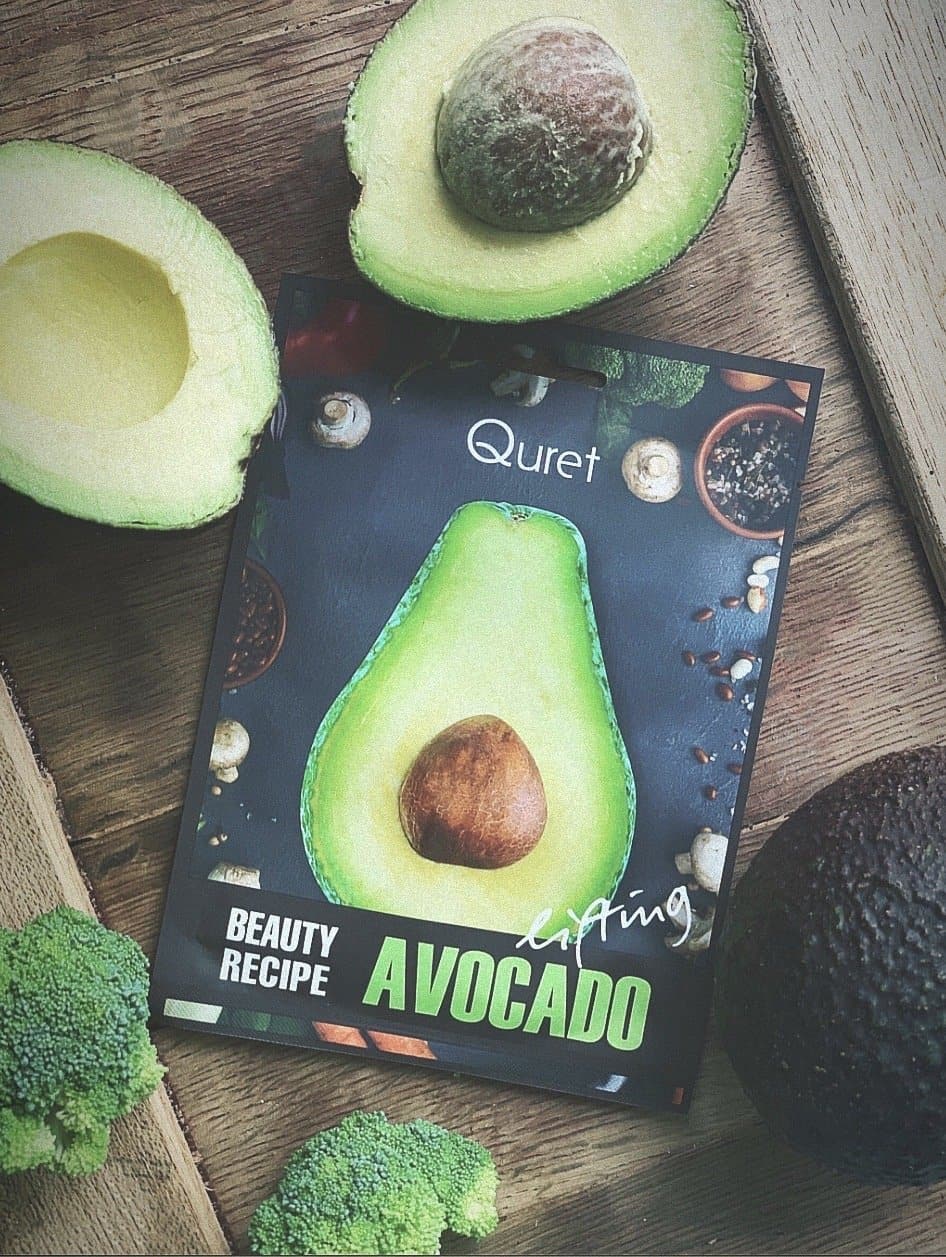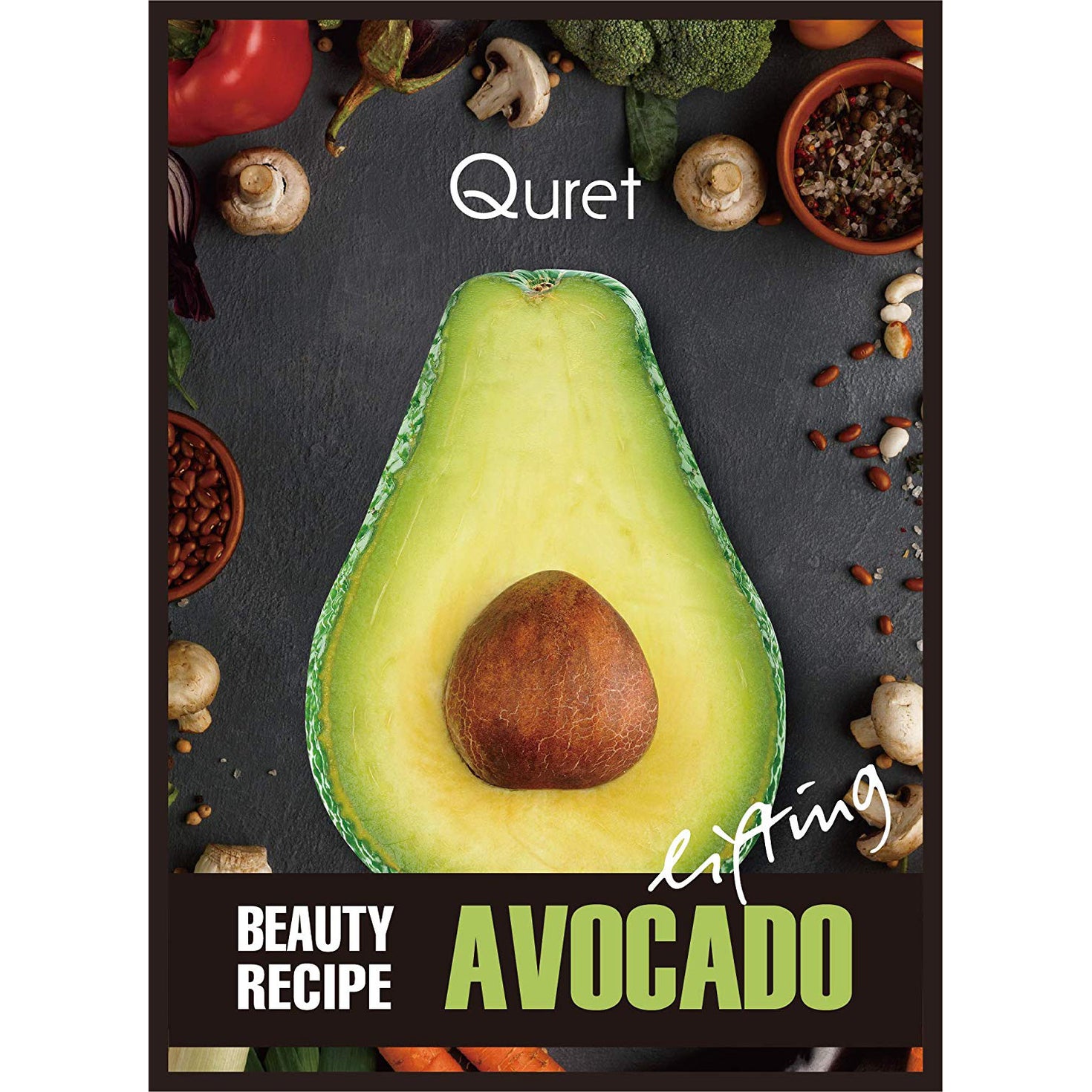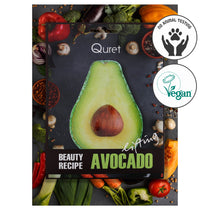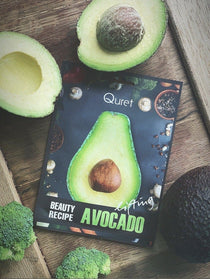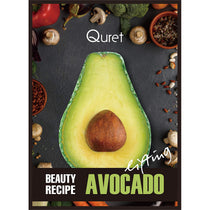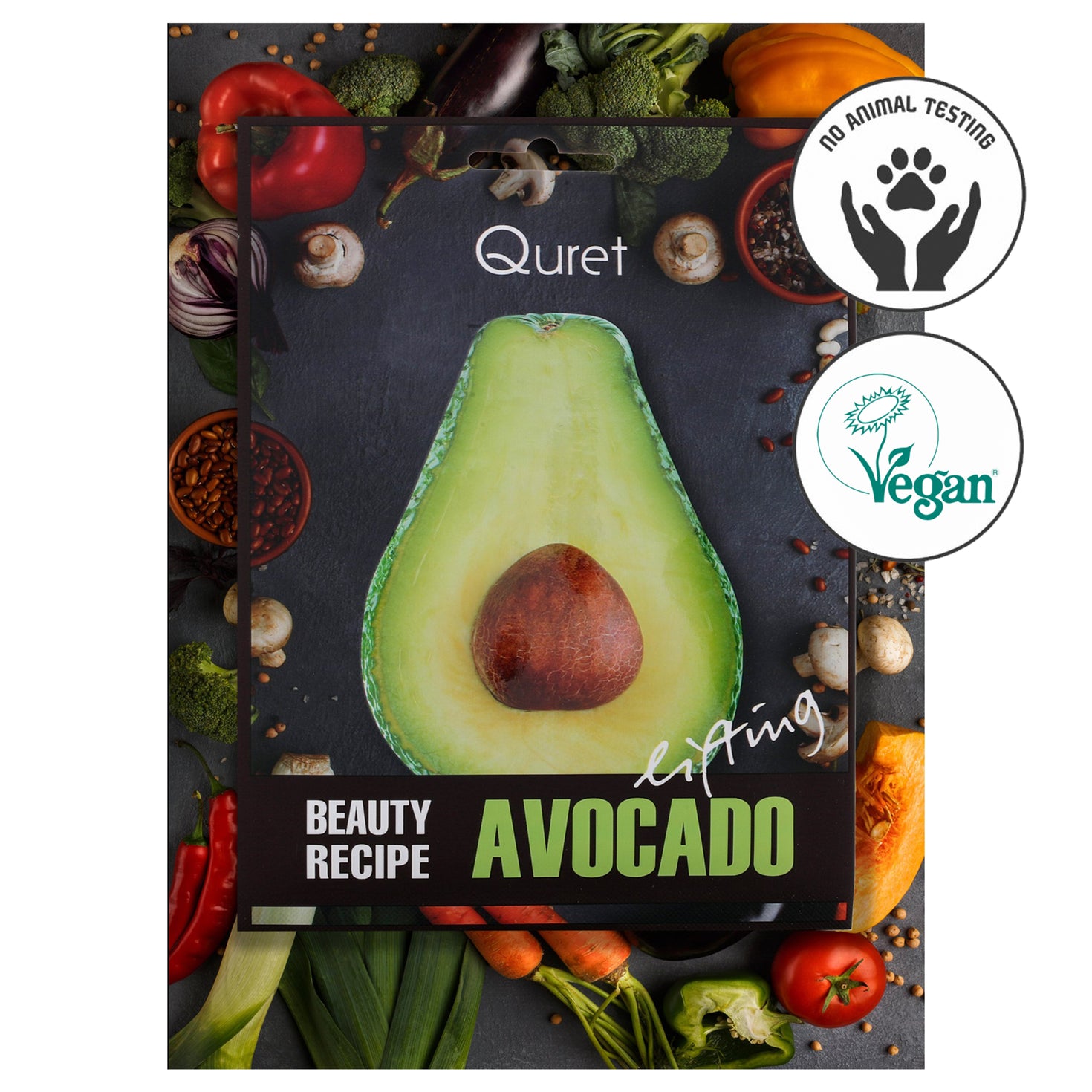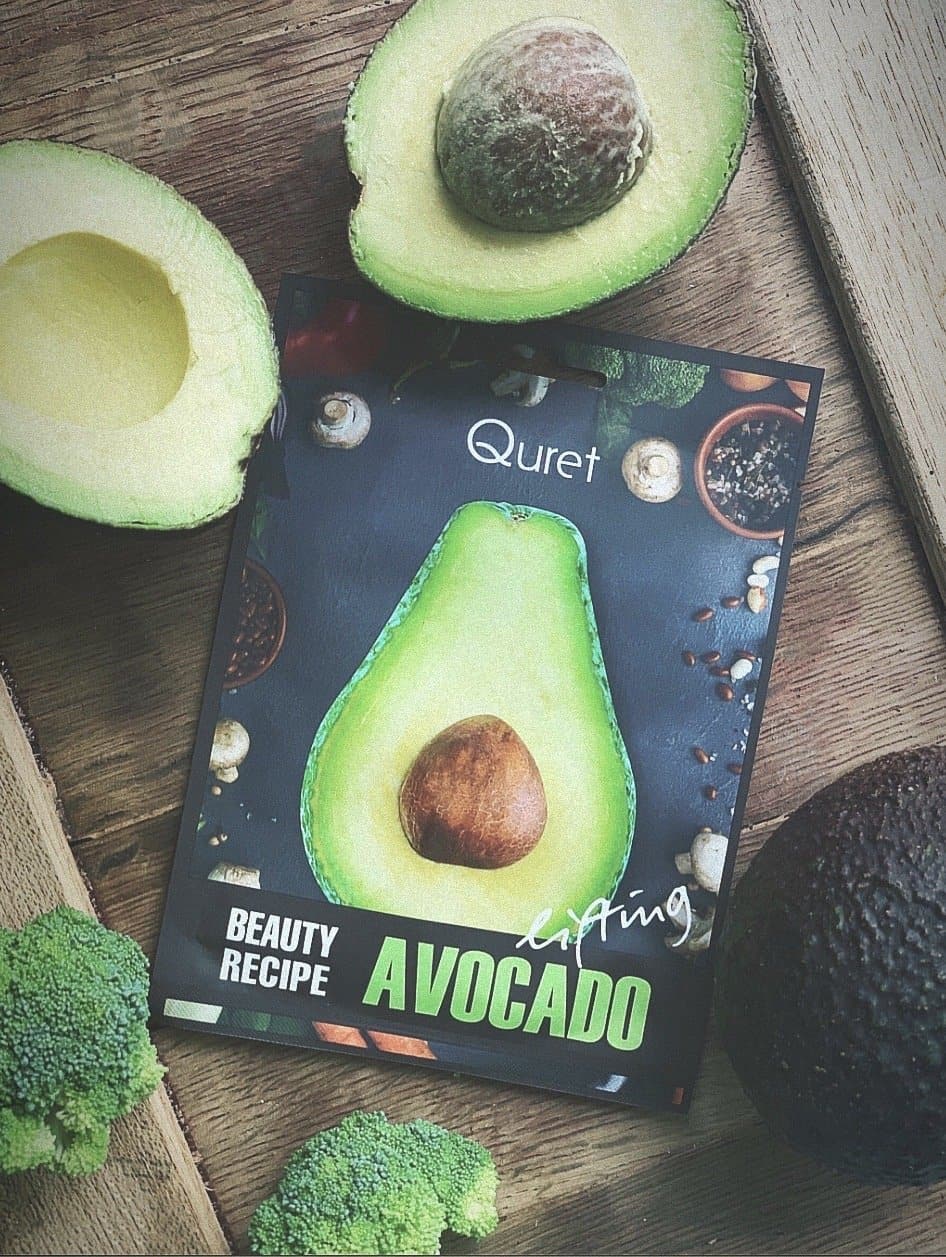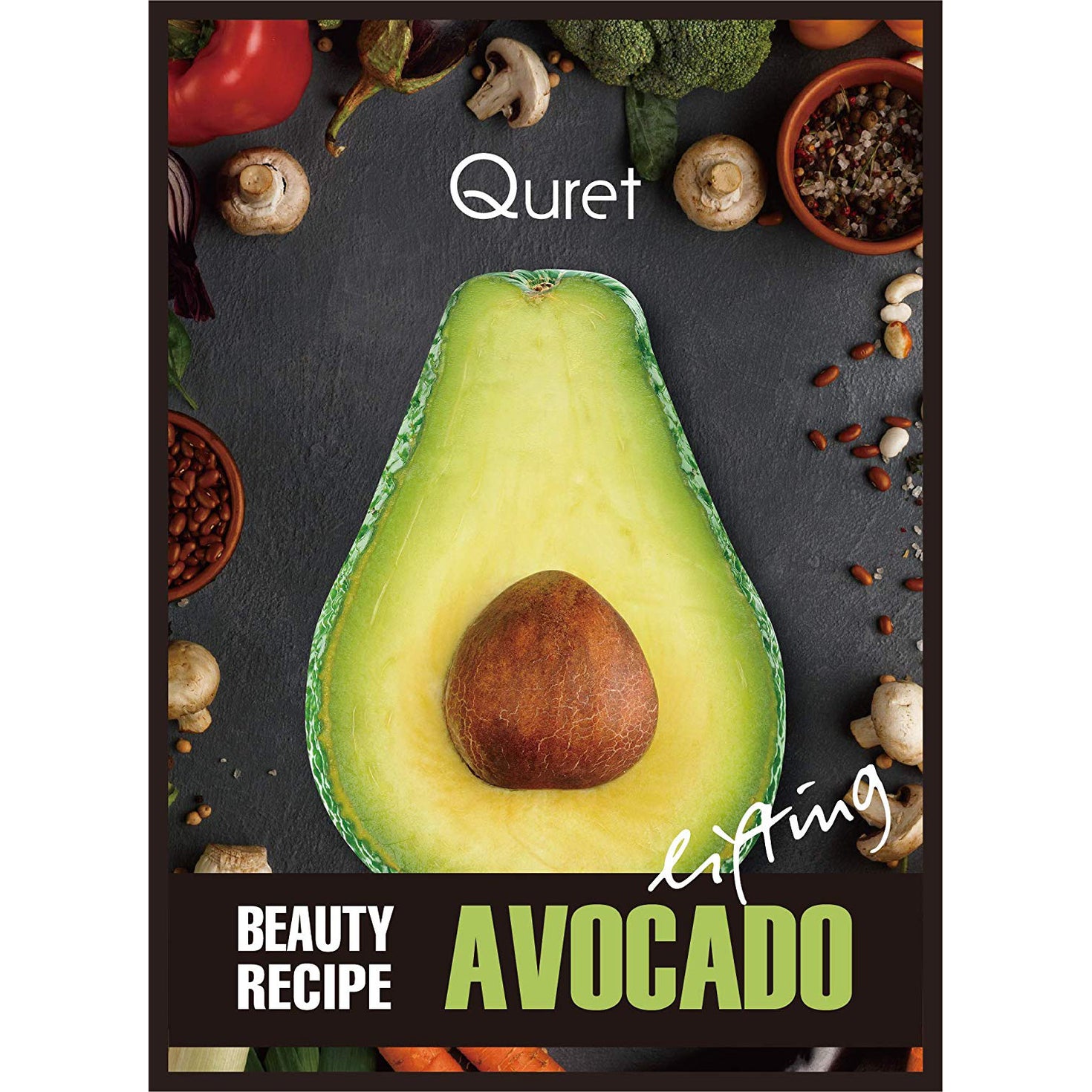 PRODUCT INFORMATION
Vegan & Animal Testing Free
Lifting. 
You've had it on toast, just feel the real benefits on your skin.
The Quret Beauty Recipe Avacado has active extracts which gives rich moisture to dry skin - with more than 25 kinds of nutrients including amino acids and vitamins.
Hypoallergenic fit sheet
Quret sheets are made from gum tree extract. Fitting to your skin and delivering absorption evenly to your skin. 
What are the benefits?
Lifting & Anti Aging. Moisturise and nourish the skin with Vitamin E and potassium - these easily absorbed deep into the skin. 
Anti-inflammation. Reduce inflammation from psoriasis, eczema and dry skin. Hydrate without leaving oily residues that can lead to irritation.
Calm the effects of dun damage and sunburn with the help of essential fats and Vitamin E. 
How to use:
Cleanse the skin before use (for best results, use an exfoliation brush). Open the pack and completely open up the face mask.
Gently apply to the skin by lining up the eye & nose holes, then pad down against the skin so the mask has full contact over your face. 
Leave for 15-20 minutes. Once finished, peel off and gently wipe any excess cremes etc.