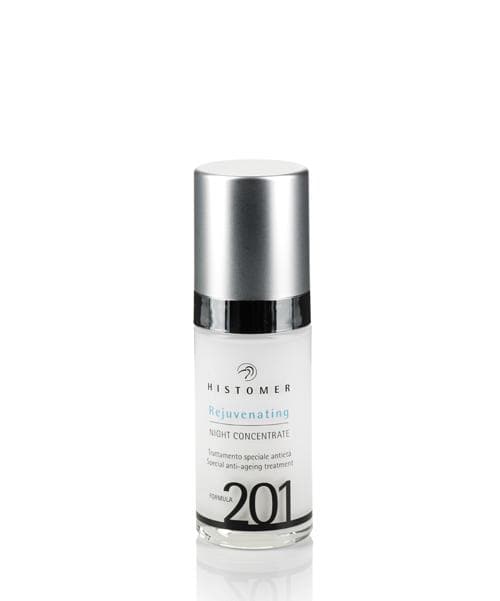 Hot
New
In stock
Pre-order
Out stock
Histomer Formula 201 Rejuvenating Night Concentrate 30 ML
PRODUCT INFORMATION
CONCENTRATE NIGHT CREAM
The very high concentrations of Stem Cells present in this special night product, along with Alpha Hydroxy Acids and Argirelifting Complex, exploit night-time rest to completely "reset" treated skin from a biological standpoint.
How To Use:
Apply every evening after thoroughly cleansing with Cleanisng Mousse Formula 201.
Ingredients: 
Gardenia Jasminoides Stem Cells, Argirelifting Complex, Zanthalene, Gluconolactone, Vitamin C, Tocotrienols, Ferulic Acid, Troxerutine.