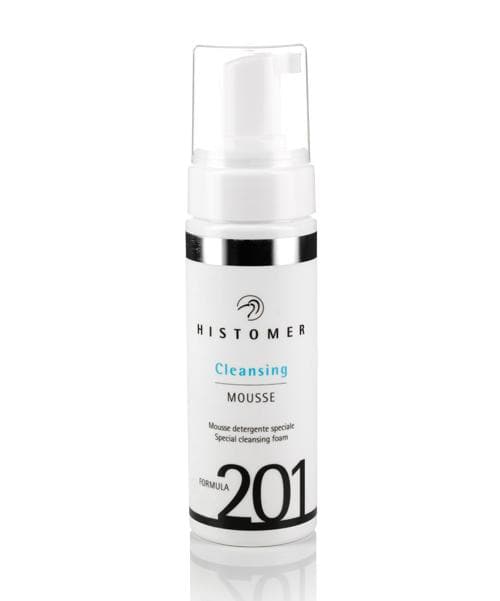 PRODUCT INFORMATION
CLEANSING MOUSSE FOR TWICE DAILY FACIAL CLEANSING
Specifically studied to purify and tone the skin and to enhance the efficacy of Formula 201 treatments, this Cleansing Mousse is perfect for the twice daily face cleansing. It contains Buddleja Davidii stem cells, vegetable extracts with soothing and toning action and small amounts of Mandelic and Ferulic Acid, preparing the skin to subsequent treatments.
Ingredients: 
Barbadensis Aloe Leaf Juice, Ferulic Acid, Mandelic Acid.
How To Use:
 Apply on skin dampened with warm water, massage for a few minutes and remove with running water or a damp sponge.