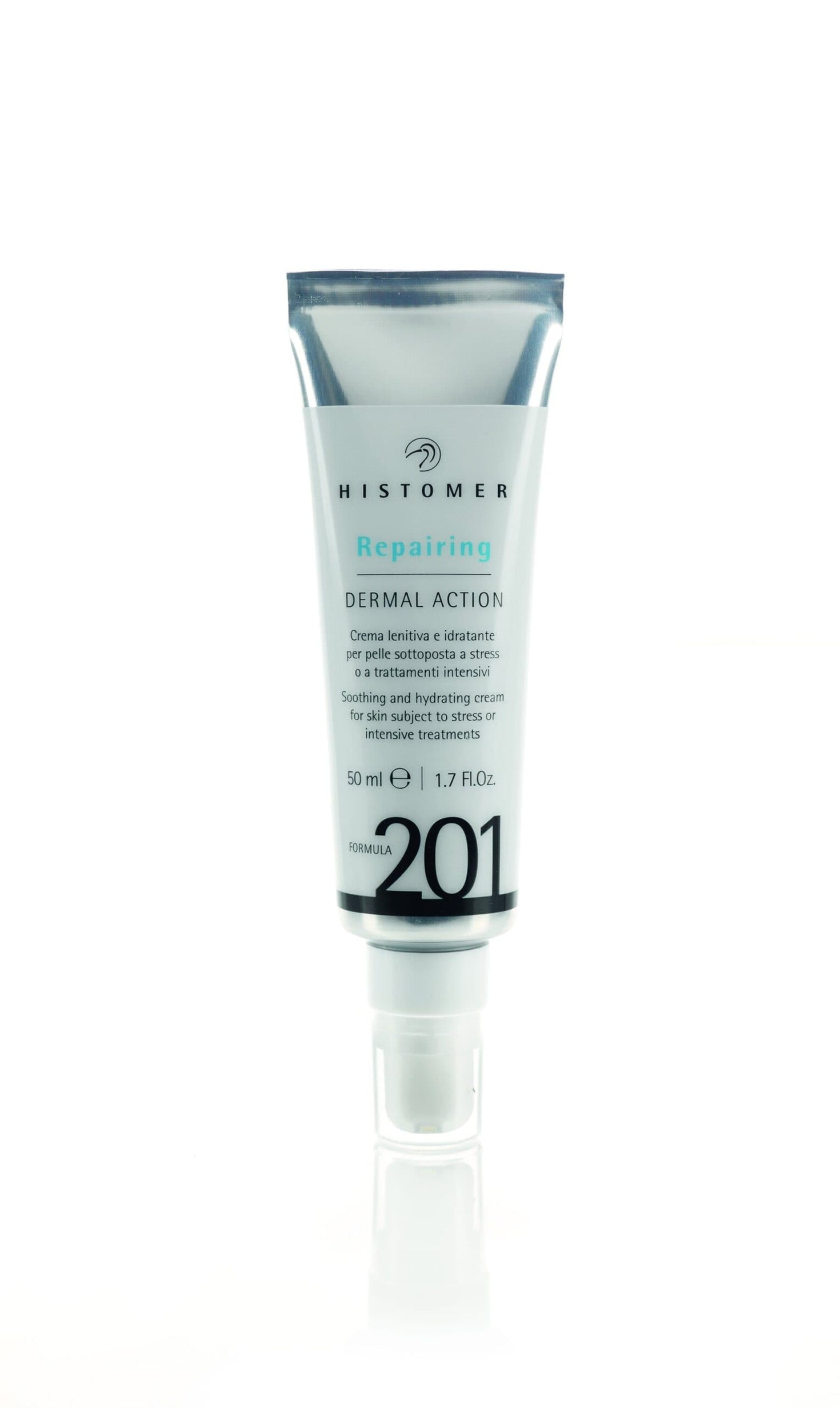 PRODUCT INFORMATION
Formula 201 Repairing Dermal Action is a dermal repair treatment designed to treat distressed, dry, reddened skin or skin exposed to stress or subjected to aggressive treatments. Its exclusive combination of plant stem cells, moisturising and lenitive factors is studied to solve specific skin problems:
to relieve skin that has become dry, thin and reddened by anti-acne dermatological treatments with retinoid medications;

to relieve itching, reddening and flaking, which appear on skin that is inclined to be seborrheic, in some cases;

to relieve irritations caused by very vigorous chemical exfoliating treatments, especially those performed in the framework of cosmetic and dermatological medicine;

to soothe distressed skin after contact with irritating or allergising substances.
How To Use: 
Apply twice a day on the areas concerned, and massage lightly.
Active Ingredients: 
Centella Asiatica Stem Cells, Vitamin E, Hyaluronic Acid, Bisabolol, Galacturonic Acid, Allantoin.