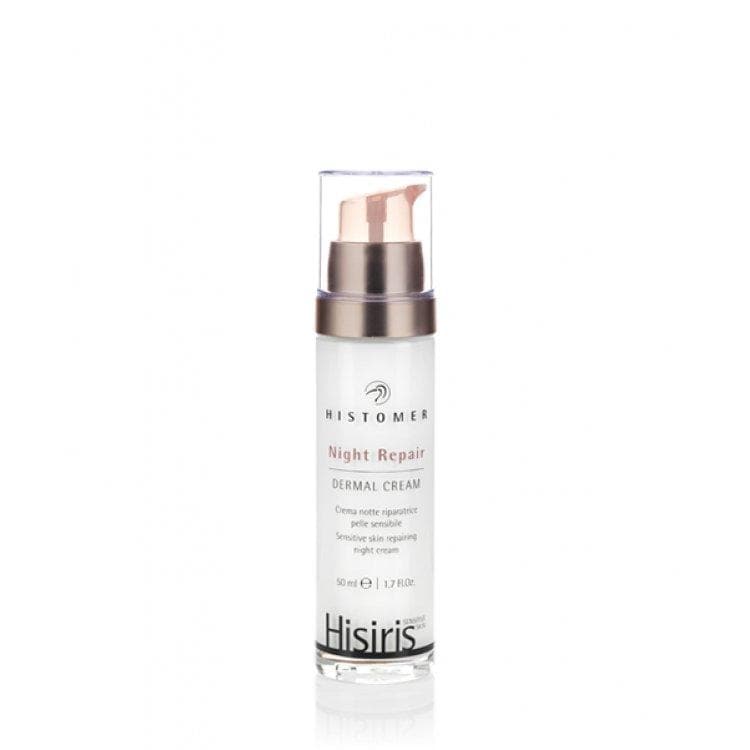 PRODUCT INFORMATION
Soothing and repairing night cream exploiting all hours of night-time rest to repair damages to which sensitive skin is most exposed.
Cream emulsion increases the protective function of sensitive skin during night rest. Smoothes wrinkles, removes dryness and removes redness. At the cellular level, the process of clarifying the "dark" spots of hyperpigmentation is launched.
Rich in valuable ingredients, the formula penetrates deep layers of the skin. And by morning the Hisiris cream removes unpleasant signs of sensitivity and noticeably corrects unaesthetic symptoms.