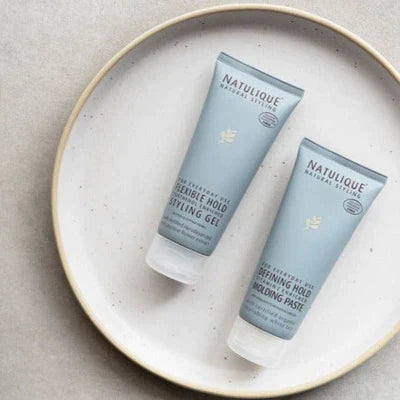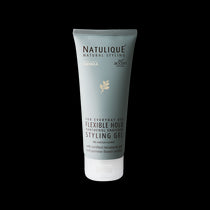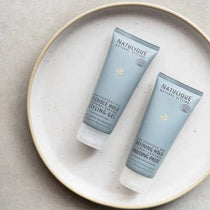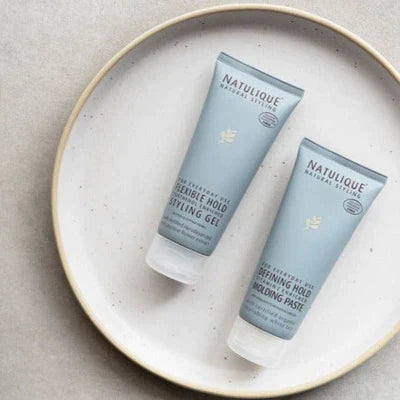 PRODUCT INFORMATION
NATULIQUE Flexible Hold Styling Gel builds thickness and shine while providing light control. Contains certified Himalayan Goji and Jasmine Flower extract.
NATULIQUE Flexible Hold Styling Gel builds thickness and shine while providing light control. The Parabens free formula will not dry the scalp and contains thermal barriers that protect the hair from environmental stress and blow drying or heat treatments.
Effective Everyday Gel Control
Hair gel has enjoyed great success in the last few decades as one of thego-to staples of hair styling. Compatible with all hair types, includingcurly, wavy, textured, colored, frizzy and relaxed hair, hair gel is the modern day substitute for hair grease, providing that slicker, wet look with stronger hold.
Purposely formulated to naturally hold the hair, with lots of shine, but NO STIFFNESS and NO STICKINESS:
Two special hair-holding Polymers work together for an attractive light hold, even in very humid conditions. Special Botanical Extracts and Vitamin B5 work together in harmony to give the hair excellent shine and attractive highlights.
CERTIFICATIONS
 INGREDIENTS
Goji Berry Extract
One of the most powerful plants in herbal medicine is extremely rich in Vitamins and Minerals. Goji Berries have the highest Vitamin C content of any fruit known to man. Vitamin C is one of the most effective nutrients to help grow and strengthen hair.
Jasmine Flower Extract
Though highly recommendable for all hair types, is particularly effective to tame unruly hair and is often used on frizzy, coarse, curly or dry hair. Jasmine Flower Extract has properties that can keep your hair moisturized for a long time and ensure optimal conditioning and manageability while leaving the hair feeling exceedingly silky soft and with an all-day healthy and natural shiny look.
No Sulfates
No Parabens
No Glycol (PG)
HOW TO USE
Apply an appropriate amount to damp or dry hair. Massage gently into the hair and style.