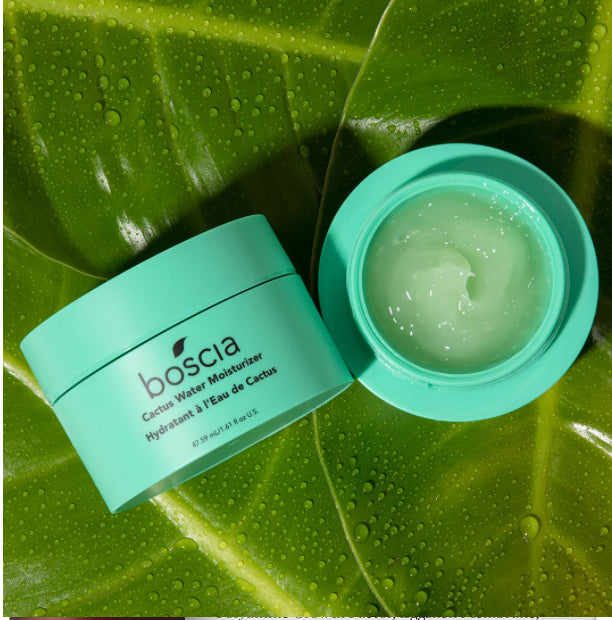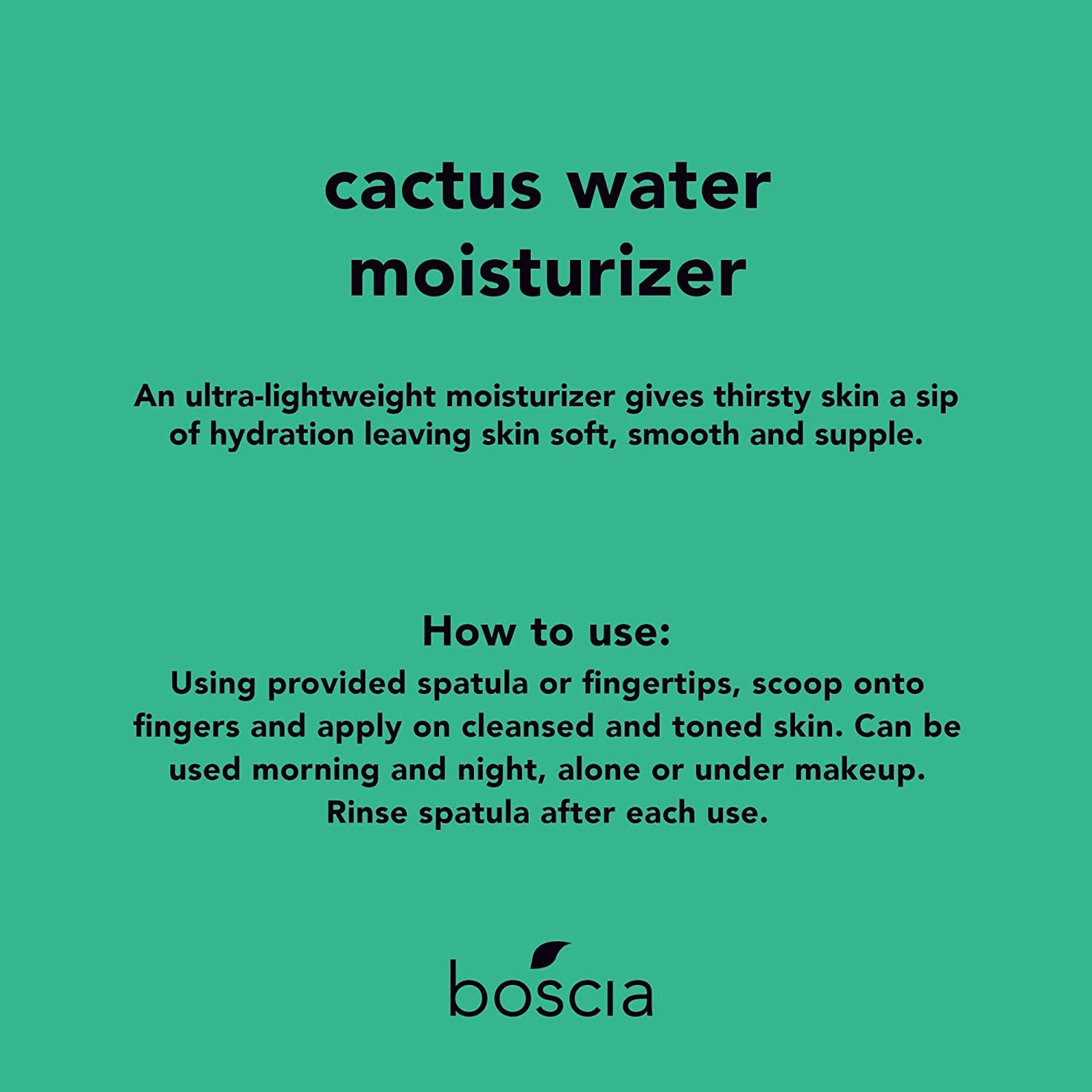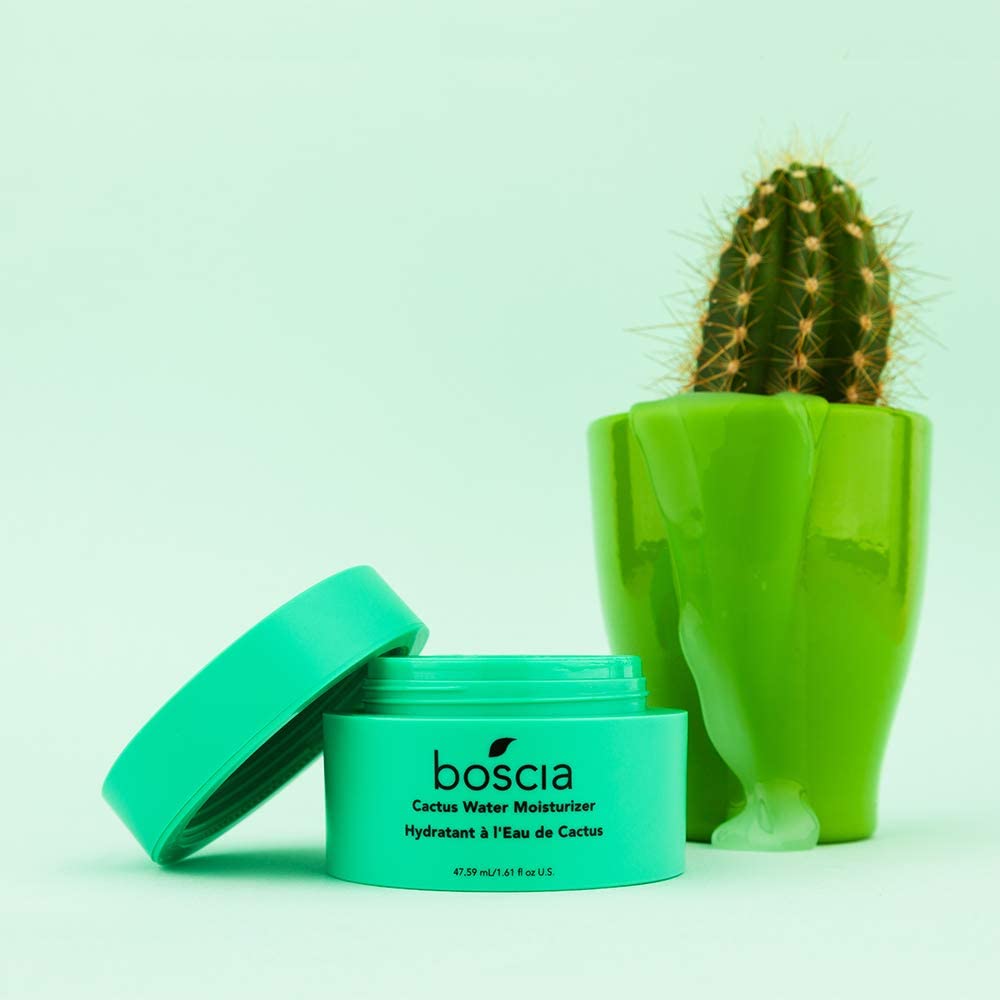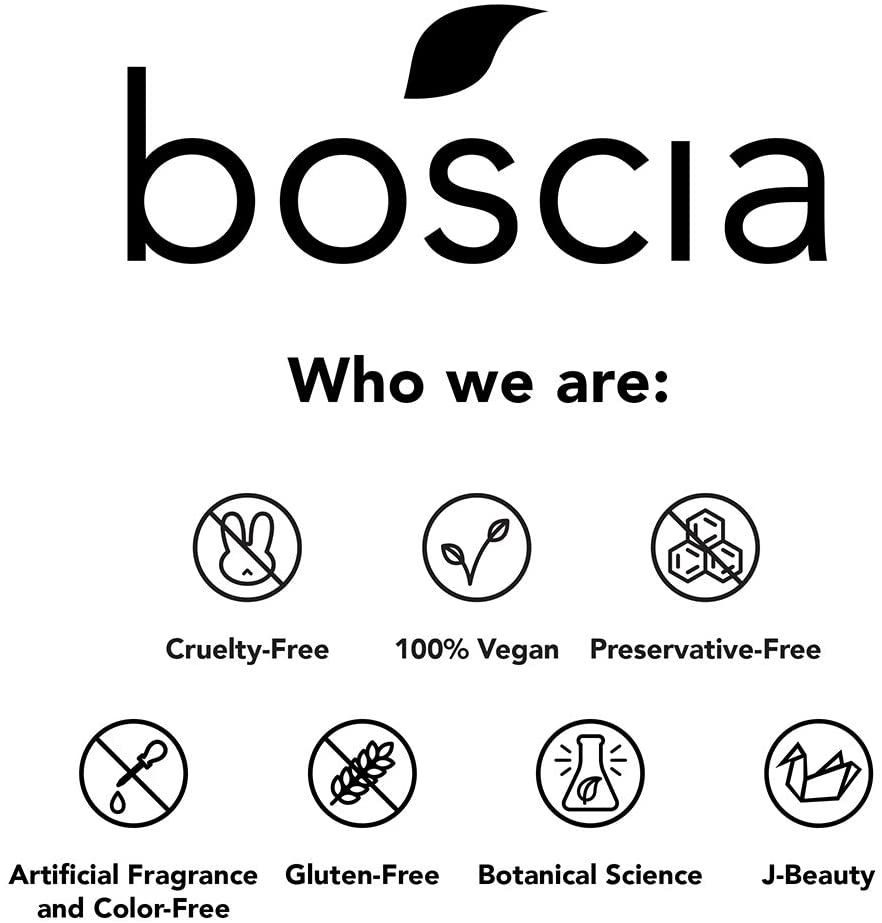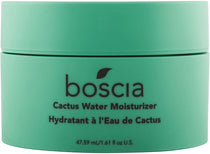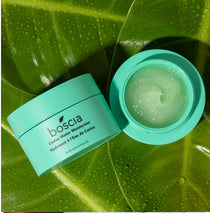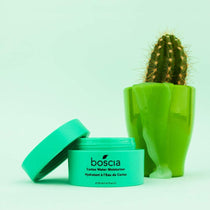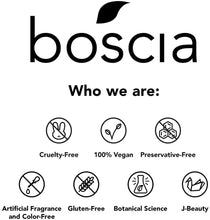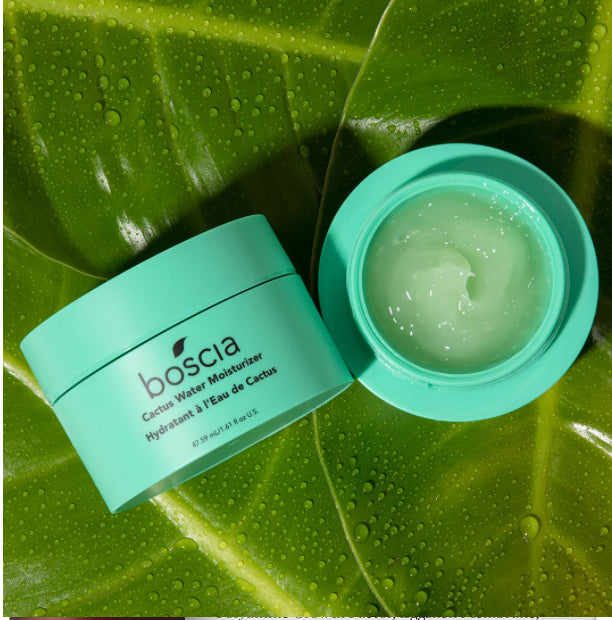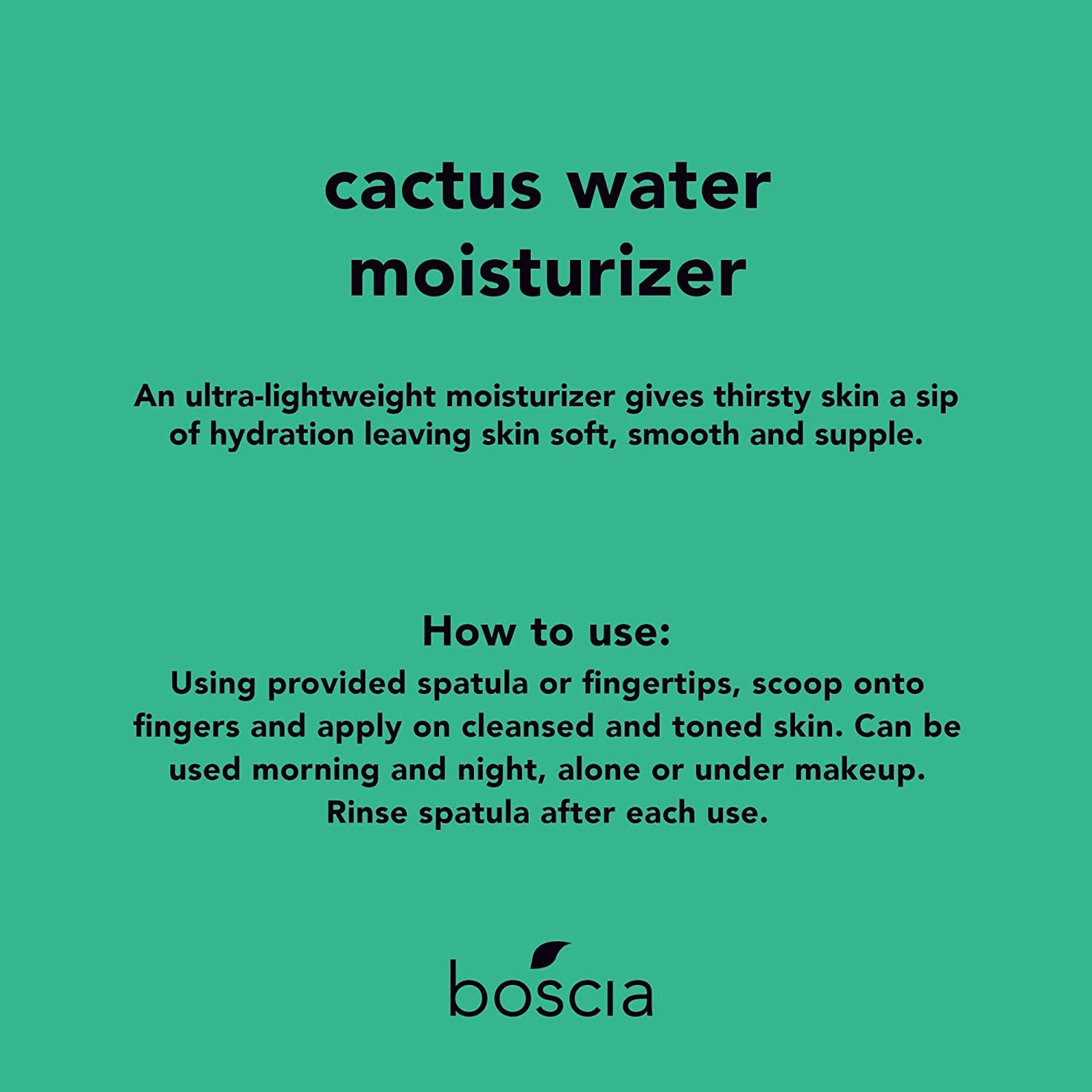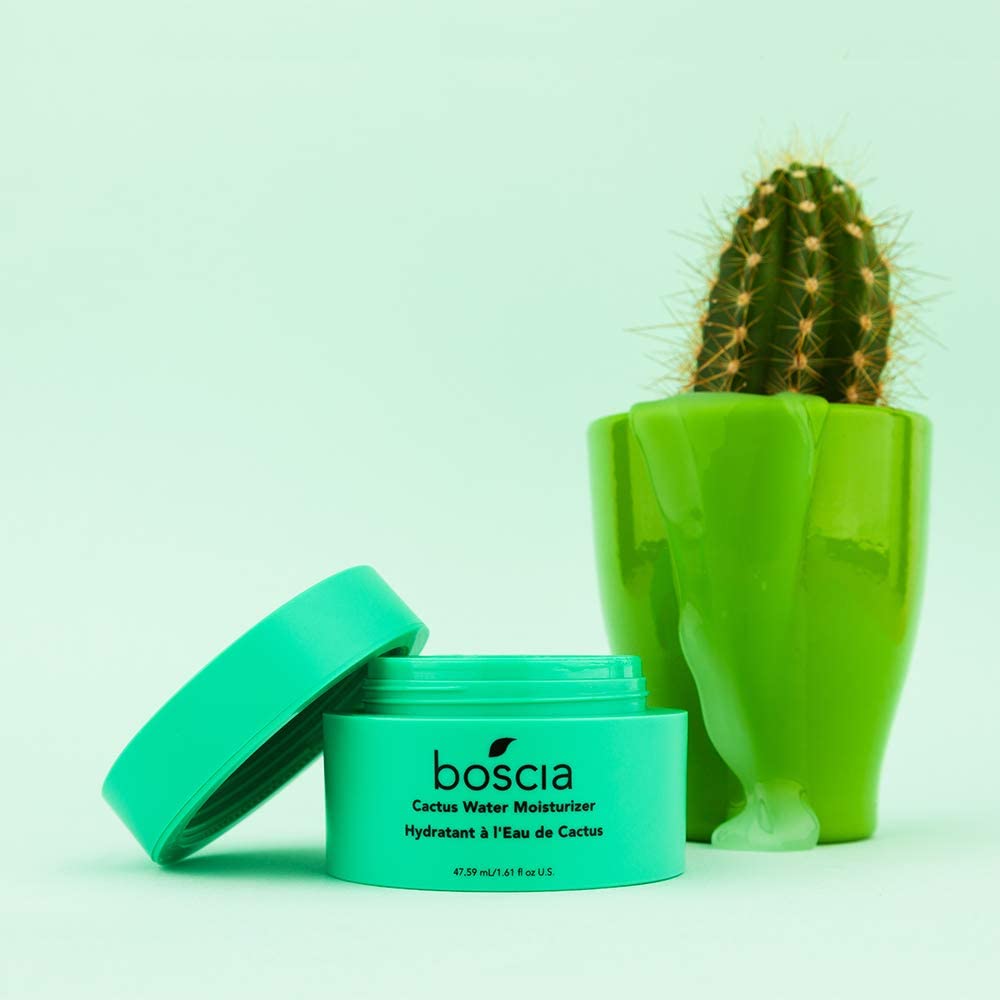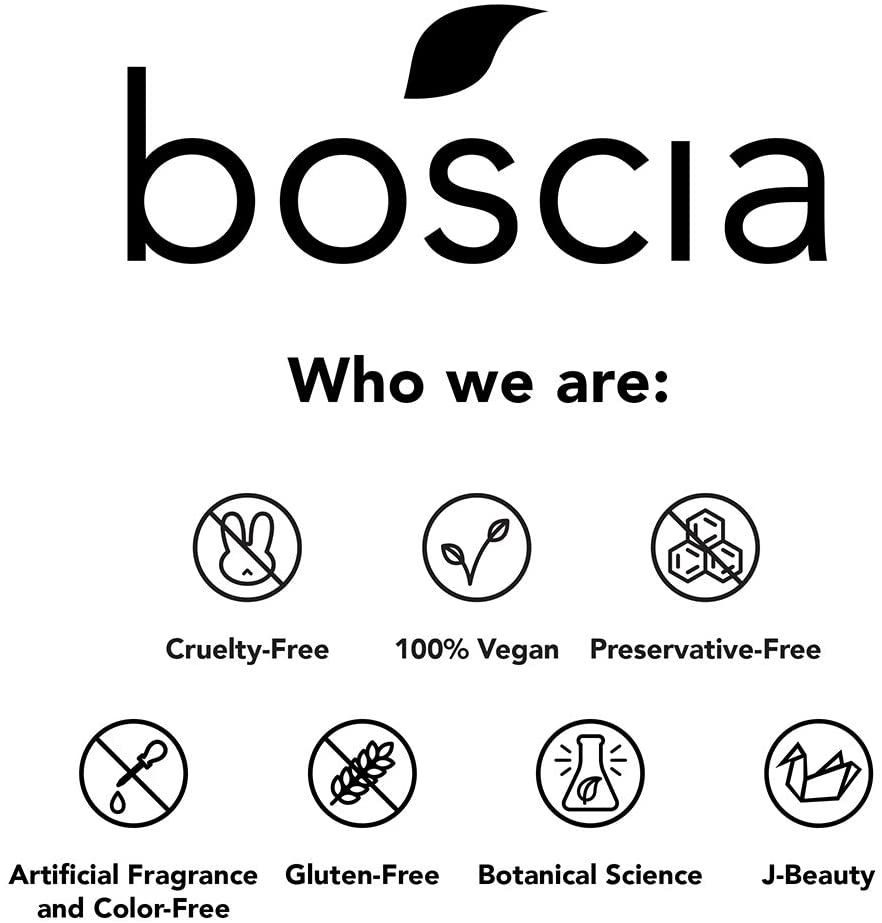 HOT
NEW
IN STOCK
Pre-order
Out stock
Boscia - Cactus Water Moisturizer
PRODUCT INFORMATION
An ultra-lightweight moisturizer gives thirsty skin a sip of hydration courtesy of The Queen of Night Cactus, leaving skin soft, smooth and supple. This fast-absorbing solution for combination to oily skin helps improve moisture levels without the weight of a heavy cream. Perfect for priming and perfecting the skin prior to makeup application.
Preferable for combination-to-oily skin types:
"Queen of the Night" Cactus succulent

Succulent plant found in Mexico that adapts to drastic climate conditions and rebounds from dramatic dehydration.
Known to rejuvenate skin, nourish and rebound dry skin, and impart intense moisturizing and conditioning to skin
South African Resurrection Plant infusion
Skin shows signs of reduction in redness, textural improvement, barrier reinforcement, revitalization and rehydration.
Skin is revived for longer than 48 hours after a single application.
Aloe Vera Flower Extract
A refreshing botanical serves as a water binding agent for skin. Provides anti-inflammatory, soothing, and antibacterial benefits.
Perfect for treating dry, sensitive skin and restoring skin moisture after sun exposure and other harsh environmental elements.